Are you looking for a hearty and healthy recipe to make this week for your family?  
Well, a sweet friend of mine is going to share with you today how make  "Yummy" chili!
Let's Meet Lisa –
I'm a mother of three great kids. Matt 17, Nicky 14 and Abbi 8. I have been married for 19 years to an amazing, supportive and loving man. Peter and I are crazy busy between a business and kids, dogs and lots of activities.  My interest in fresh, wholesome foods have kept me busy trying new recipes and experimenting in new cooking techniques. I love grinding my own wheat and making all of my own breads.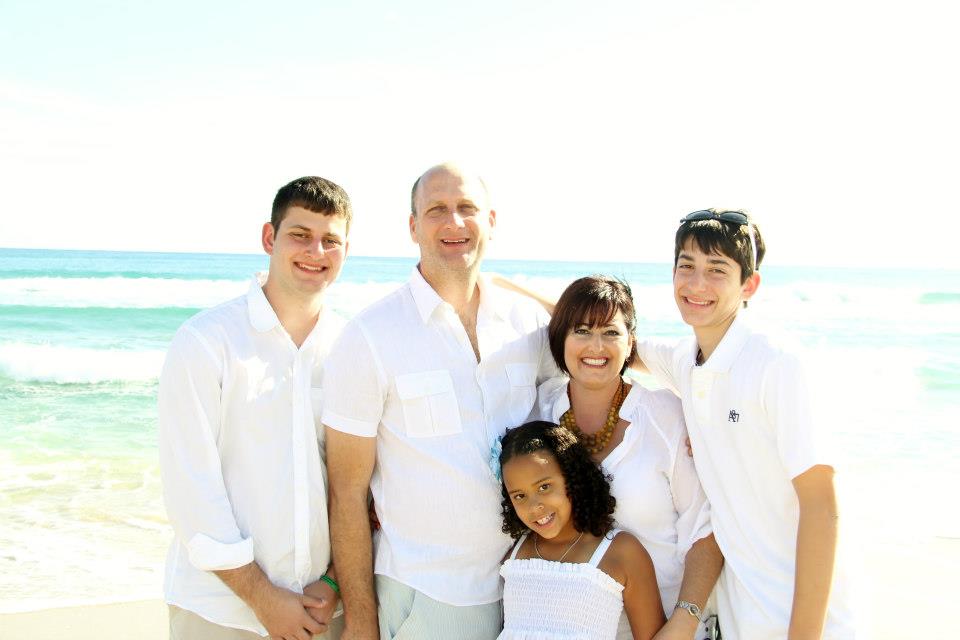 My daughter who has a allergy to a preservative called Thiamine Mononitrate, cannot eat any bread or snacks that aren't homemade or organic. My choice for my family is to prepare most of our foods myself. My kids love to help and my hubby loves to eat!!!  I hope you enjoy some of my recipes.
Hearty and Healthy Butternut Squash and Sweet Potato Chili by Lisa Laczko
Ingredients: 
1lb extra lean ground beef, turkey or chicken

1 green bell pepper, chopped

1 medium onion, chopped

2 garlic cloves, chopped

2 cans (14.5 oz)  Mexican style stewed tomatoes, chopped

1  16 oz can chili beans

1/2 small butternut squash, peeled and cubed (about 1 1/2 cups)

3 sweet potatoes, peeled and cubed

1 cup low sodium beef broth

1  1/2 tsp  cumin

1 1/2 tsp chili powder

1 tsp black pepper

1 cup frozen corn
How To:
1.  Cook beef and next 3 ingredients in a large pot over medium heat for 10-12 minutes or until no longer pink. Drain well and return to pot.
2.  Stir in tomatoes and next of 5 ingredients, bring to a boil over med-high heat. Cover and reduce heat to med-low and simmer, stirring occasionally, 15 minutes. Stir in corn and cook uncovered for another 15 minutes or until squash and sweet potatoes are tender and chili is thickened.
Tips
I personally like more chili powder and cumin in mine. I will also add shredded carrots and zucchini to the chili. I love to hide veggies!!!!

I also like to cook my chili longer than suggested. I will leave it sitting for hours on the stove. I serve this chili with cornbread or rolls.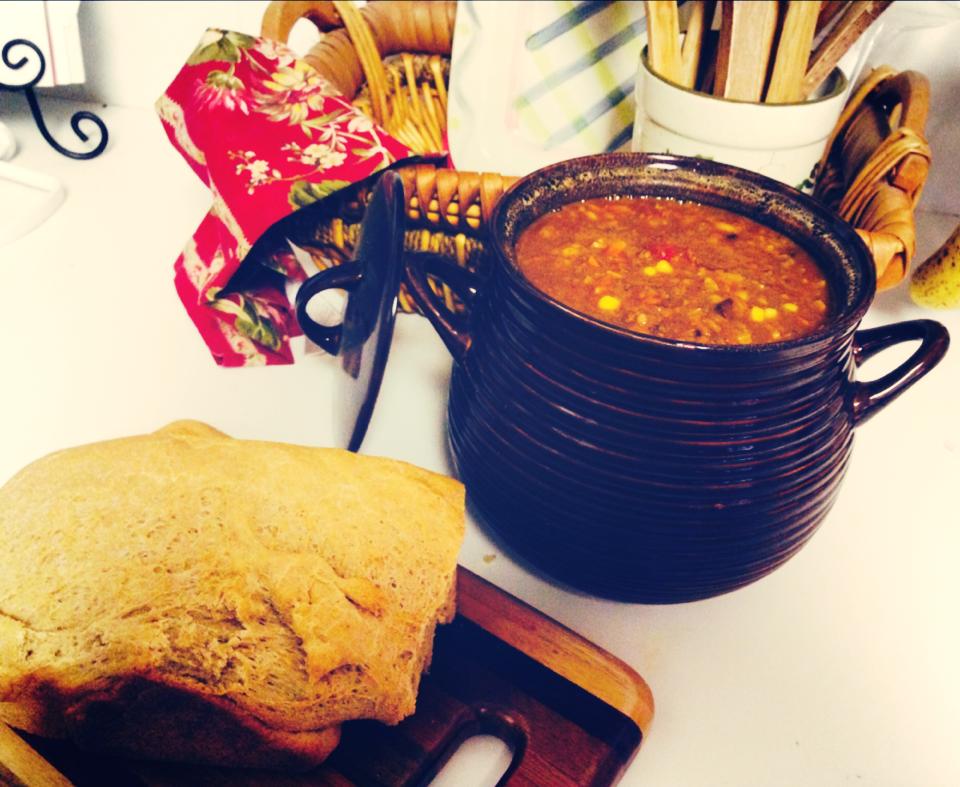 I hope you all enjoy this favorite fall dish of mine!!!      Lisa  Laczko
Stay Up-To-Date!
Please make sure that you 

"like"

 Mommy Decorates on Facebook to stay up to date on the latest Fall decor and easy to make recipes.   
Are you going to make this chili? Let me know your thoughts!