All About Mommy Decorates Blog
Welcome Moms! 
About Serra & Mommy Decorates – A Mother & Daughter Decorating Duo Seeking To Glorify A Mighty God And Encourage Moms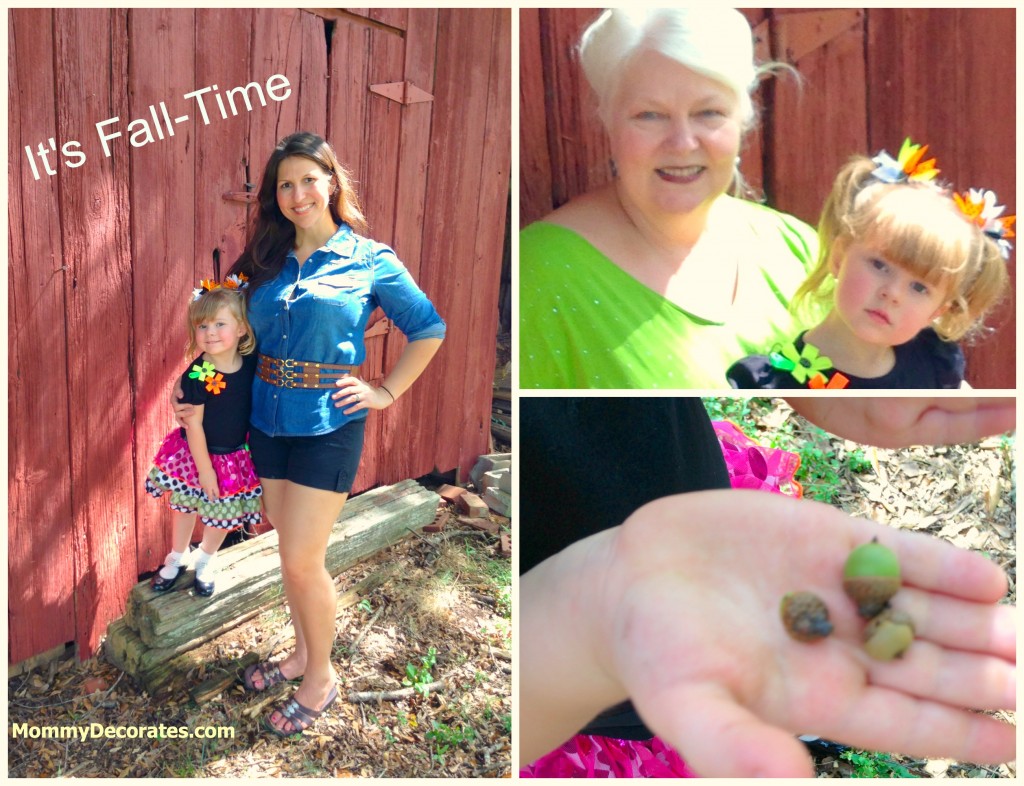 Welcome To Mommy Decorates!
Hi! My name is Serra! I have a true love for the word of God, my husband, children and helping moms learn how to be hospitable through homemaking, decorating and making crafts. I started this blog several years ago with my mother Mary to introduce the world to the way we live our lives; However, I took off a year from the blogging world because I became very busy with life. I am returning to the blogging world, but with a different mission in mind for the Mommy Decorates blog. I am sure that just like our lives the Mommy Decorates blog will take lots of twists and turns and continue to grow into something greater than I can think or even imagine with God's help, and I hope that you will stay along for the ride.
Starting A Craft Group And Using Mommy Decorates Blog
I felt the Lord stirring something BIG in my heart, but I couldn't quite put my finger on it.  Well, I felt the urgency a few weeks ago to get more involved in Sunday School because it was the right thing to do, and I wanted to meet more like-minded moms and make new friends.
I also felt that God was leading me to ask our church to open up a room once a month to host a craft class for moms within my Sunday School class to get together without children climbing all over us for just a few hours.  I also knew that God wanted me to be intentional about the time we spent together.  You see, my heart is with the stay-at-home mom who needs real friends and also with single moms. I followed God's leading and started the craft class and taught for several months, but then felt the Lord stirring something even bigger in my heart.  I felt that He told me to step down from teaching the class for now and to help my husband with our family business more until He was ready to move me into something bigger.
Hey ya'll – I'm holding the yellow wreath in the picture below!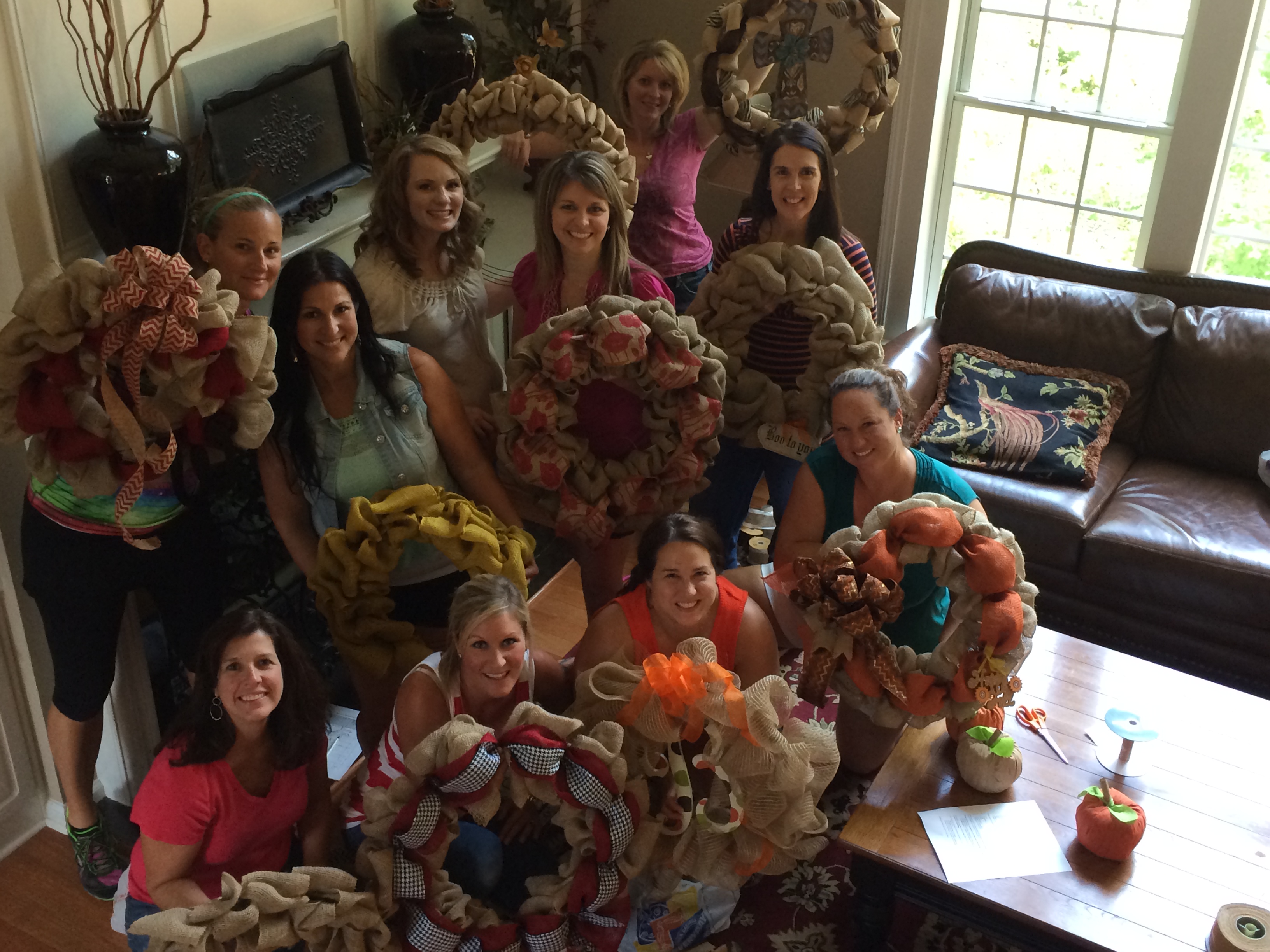 Mommy Decorates Blog Vision
Seek Him, Love Others, & Share Christ Boldly To Young Adult Women (moms) all while bringing women together in Christ for a time of fellowship, encouragement and fun!
Mommy Decorates Blog Mission
Widening our circle of friendships among women within the church family and in our neighborhoods
Read About Me And Mommy Decorates Blog
Click here to meet me and learn more about this blog. 
Happy Decorating, 
Serra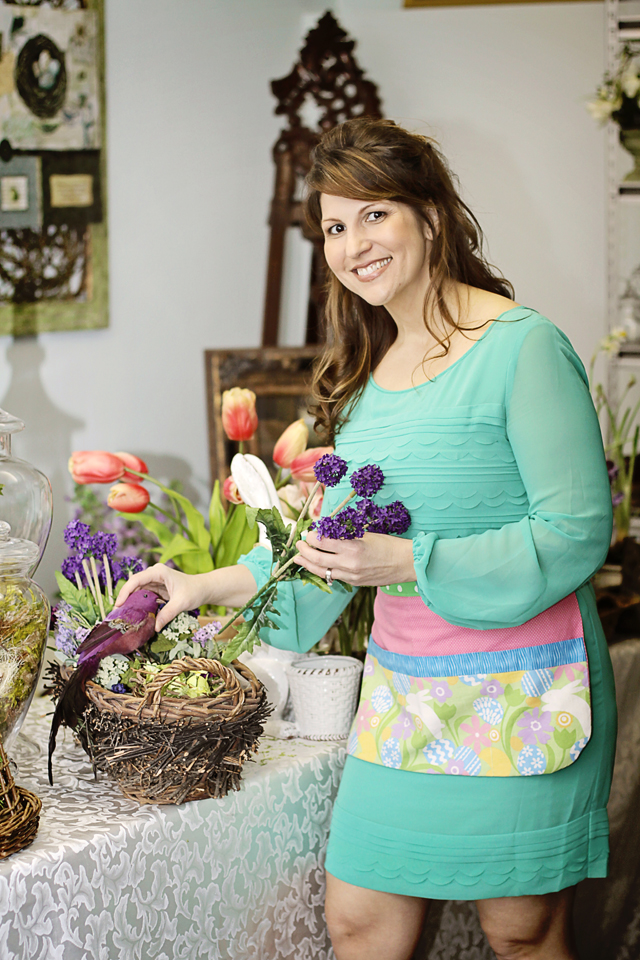 Photography By: Kasia Sutton Photography