How To Create An Easy Fall Table-Scape

I purchased the burlap ribbon at Hobby Lobby store on sale! I purchased 2 different types of burlap ribbon, but I only used one of the ribbons for my table (the super thick orange burlap ribbon). I also purchased a burlap mat that you can cut to any size. I used the burlap mat as a table-runner.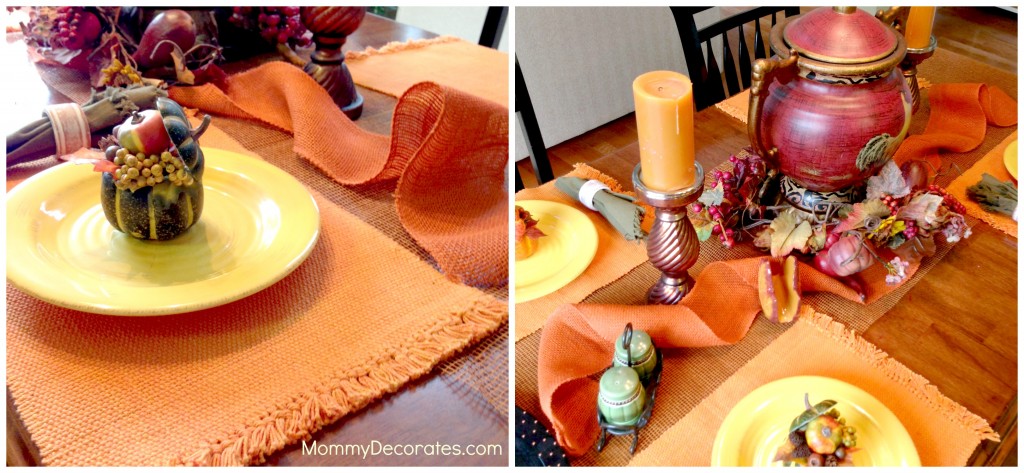 How To Create An Easy Fall Table-Scape
The Finished Look
About Mommy Decorates Blog – I have to be honest and tell you that I love anything that only takes a few minutes to put together with amazing results. You will find that most of Mommy Decorates decor ideas, crafts, projects and recipes are very simple and quick to put together or make in under 15 minutes. and looks like a million bucks (Okay, so I'm a little one-sided here).