Cloche Decor
DIY Craft And Decorating Ideas With A Glass Dome Cloche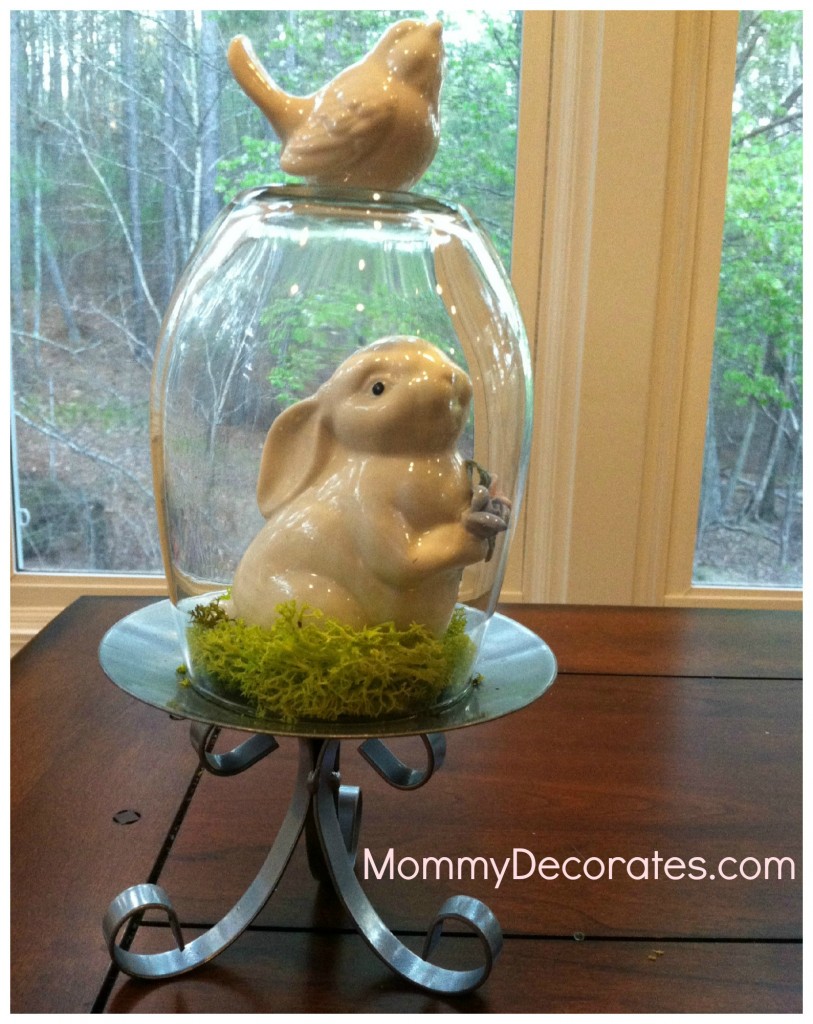 What is a cloche ?
Well, in the gardening world is a type of cover or dome that covers plants from the harsh weather.
Decorating your home with our version of a cloche
Well, at Mommy Decorates  we love making unique seasonal crafts for our home.  Mary found in-expensive stemless wine glasses at the $1 store  and decided it would make the perfect cloche for her next Spring craft project.
Decorator's Tip
Mary found 2 really cute Spring figurines (1 small bunny and 1 larger bunny)  that she wanted to use for this project. The $1 store has a lot of great little figurines that you could purchase for this craft project.
Mary hot-glued the small bunny on the bottom of the stemless glass and let it dry. You could also use gorilla glue for extra strength.
Next you will want to find a really cool candle stick that has a base just a bit bigger than the base of the stemless wine glass.
Gather some moss, brown straw or rocks and place on top of the  candle stick.
Mary placed a cute Spring bunny figurine on top of the moss and then placed the stemless wine glass on top to create a dome / cloche.
Gift Idea
This would make a really cute in-expensive hostess gift for a friend. 
More Dome Ideas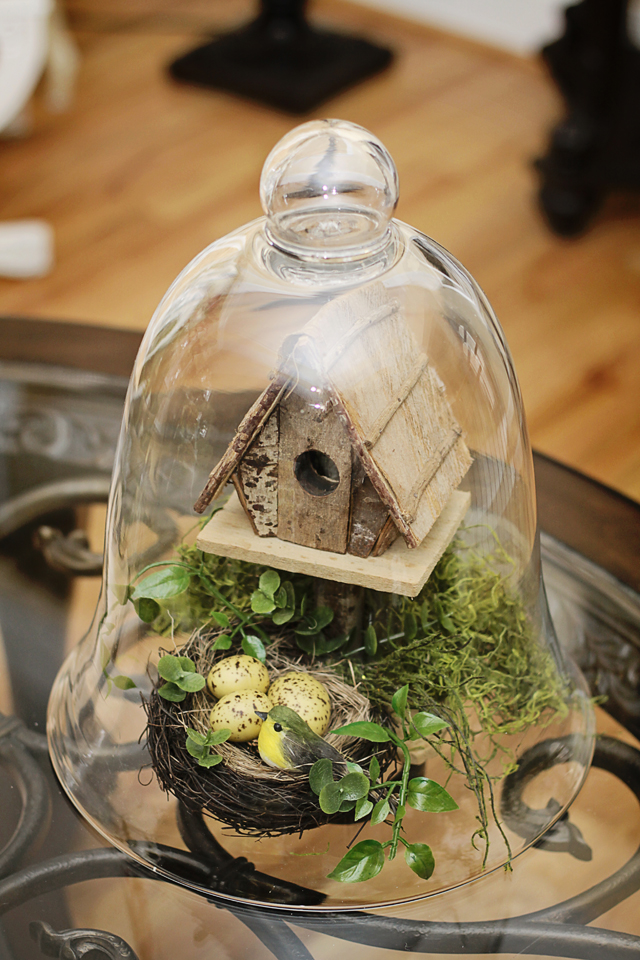 Photography by: Kasia Sutton Photography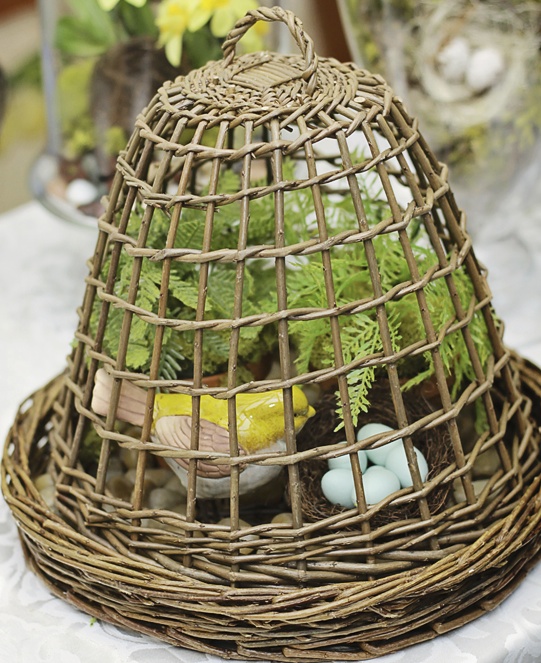 Photography by: Kasia Sutton Photography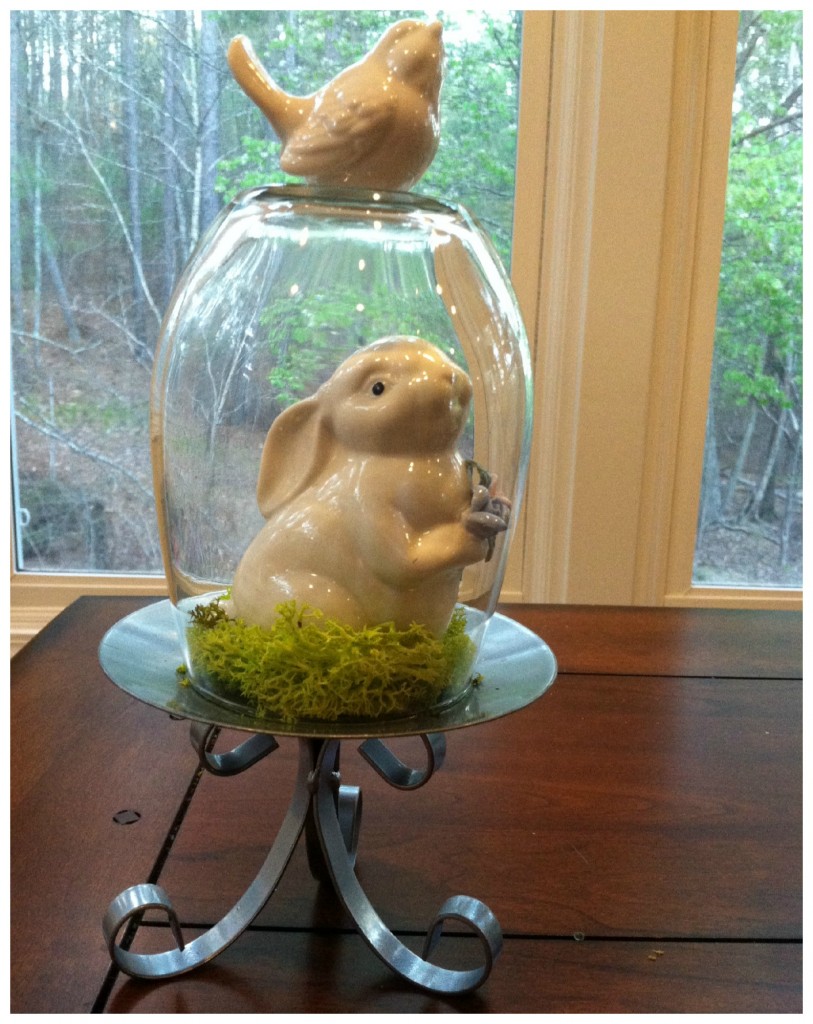 Let me know what you think of this cute little Spring craft project in the comments below! We love to hear from our readers!