I absolutely love Valentines Day!  The holiday gives me the excuse to decorate my home in pink, white, and red colors everywhere. I love sprinkling dainty hearts everywhere you look too!
Hope you get inspired to decorate your dining room table this week! Take a peak at Mary's work below!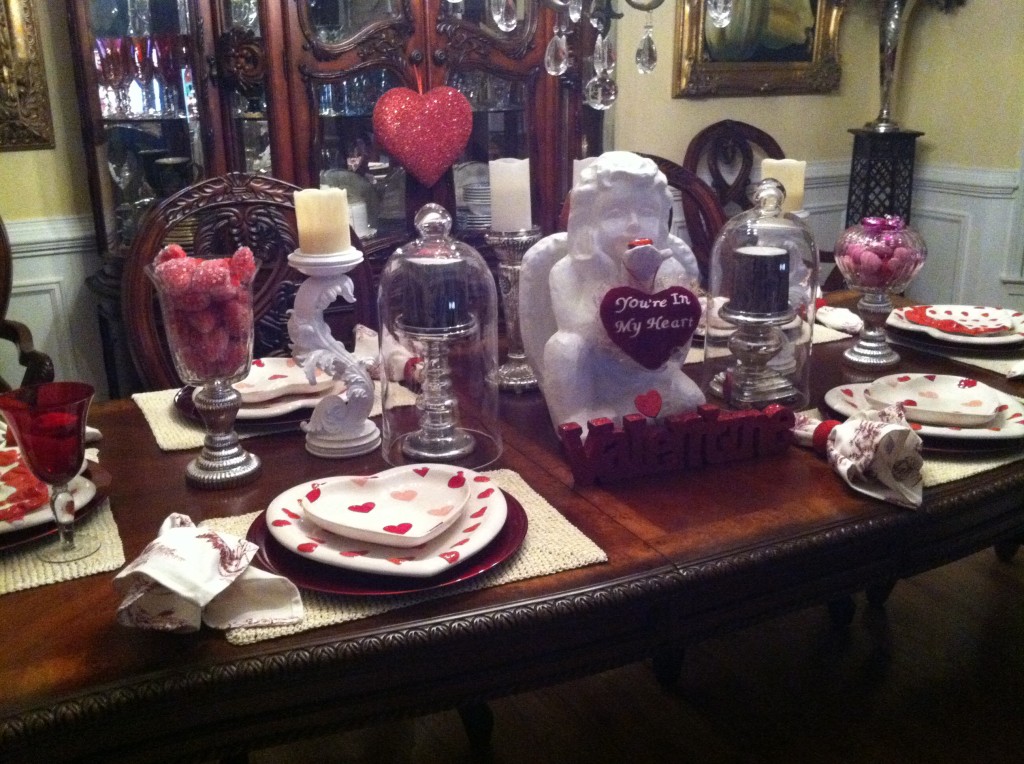 Things To Use On Your Table:
1. Silver candlesticks
2. Silver or white placemats
3. Use red chargers or silver ones to display your plates
4. Set your place-setting with a charger, dinner plate and salad plate
5. Incorporate a little "rustic" and "woodsy" feel to your elaborate Valentines table by placing candles that look like logs onto the table or real pinecones around the center of the table.
6. Don't be afraid to mix and match! Use glass votives, ceramic angel and silver candlesticks.
7. Fill your apothecary jars with pink and red (ornaments) hearts and put in the center of your table!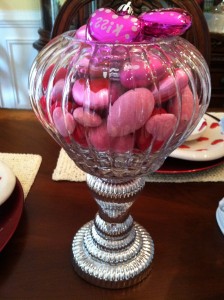 Use a white ceramic angel as your centerpiece this Valentines Day!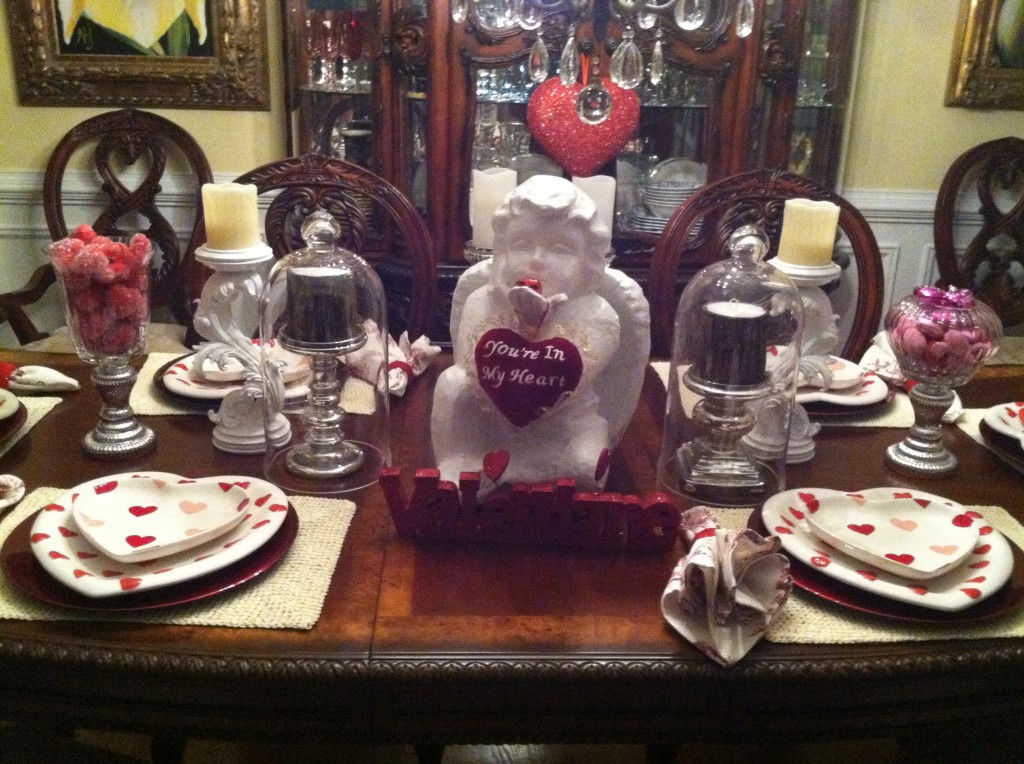 Red & White Valentines Day Plates And Plate-Setting