Red & White Candy Canes
Fill the glass containers with colorful sparkly fake candy canes. I found cute curly sparkly candy ornaments at Big Lots (local store) and clipped off the hangers and placed in jars. Many of my collection of glass containers came from Old Time Pottery, Home Goods and Wal-mart.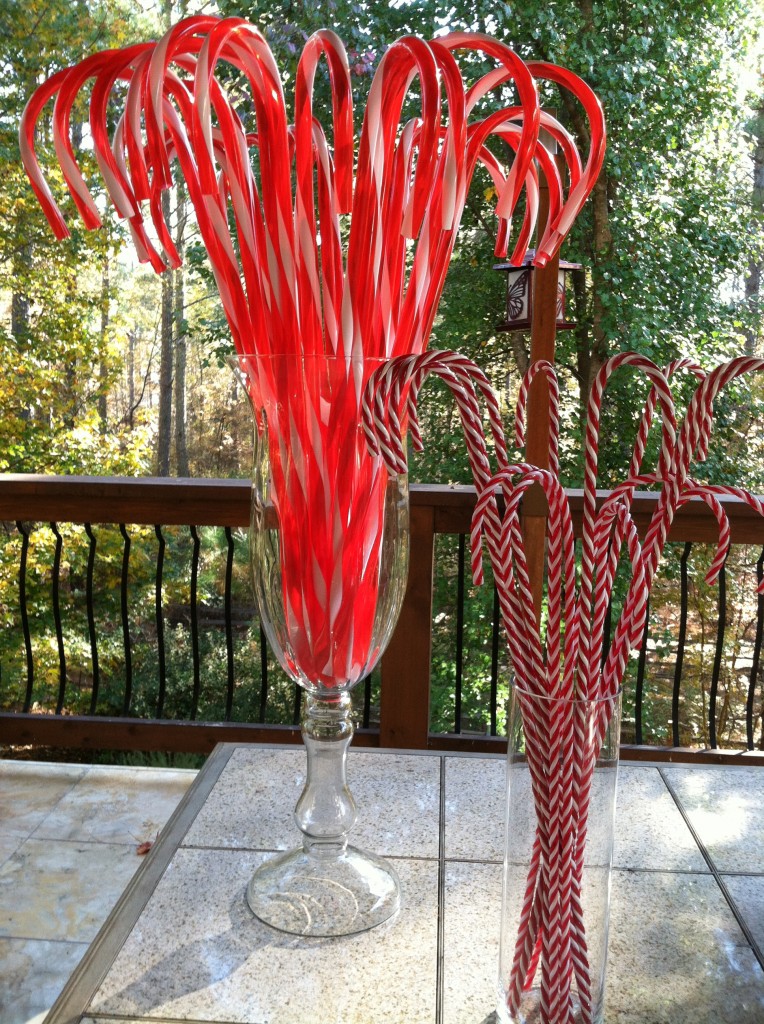 Decorate Your Apothecary Jar
Hang a red and white stocking ornament on the top of the jar and fill the jar with red & white candy canes or glass straws
Turn in ordinary white bowl into a Christmas centerpiece.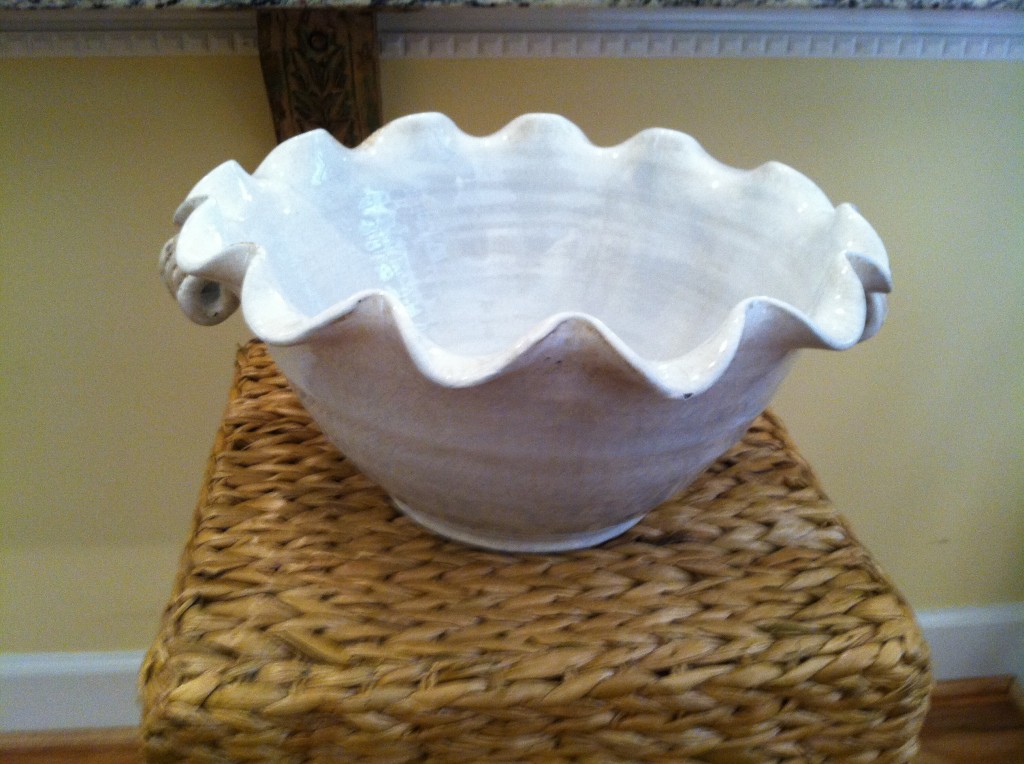 We filled the white bowl with mitten ornaments and red & white balls
Place this on your dining table or coffee table. I used sparkling red and white balls, shiny glass, mittens in my white bowls.