Easter & Spring Party Style

I absolutely love Spring fashion colors and styles. For the Rustic Easter Party in particular, the attire was important because it was actually part of the decor. I scoured many Etsy shops to find the best homemade outfits.  Mary even travelled to Blue Ridge, GA to pick-up an outfit from Majestic Child in downtown. 


Well, I'm really obsessed with aprons right now and wearing them to my parties when I host them. In fact, I have my daughter wearing an apron for the Rustic Easter Party and it looks so cute (pictures below).   Take a look below at my Easter & Spring party style.  (Shop information at end of page)

Don't forget to check out the 4 Styling Tips at the bottom of this page!!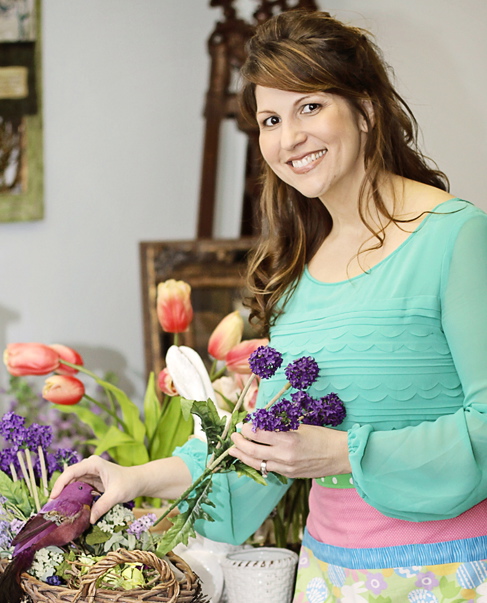 1. Styling Tips Before The Party:
I love the feel of a homemade DIY party, but it's a lot of work and with 2 little ones running around and always wanting my attention I just don't have the time or energy. Well, I wanted a homemade feeling to my party, so I enlisted a few wonderful shops (listed below) to help me make this party special, so I could relax on the day of the party and not feel stressed. 
2. Treat Yourself To A Relaxing Day At The Spa On The Day Of The Party:
I just love LifeSpa @ Mountain Brook in Woodstock, GA.   Roya Moazzen styled my hair & make-up for the Rustic Easter Party, so I didn't have to worry about that big detail.  Roya's a Master Color Specialist at the salon and I would recommend getting your hair and make-up done by the staff at LifeSpa for your next party or event. I have to say that it was so nice to be able to drop my son off in the childcare and have him cared for while I got beautified and pampered. 
3. Photography:
Hire a professional photographer to capture all of the little moments and of course the decor that you worked so hard on displaying for your guests and a bonus – you get to be in the pictures! I've used Kasia from Kasia Sutton Photography and she's done an outstanding  job capturing all of the decor & details. 
4. Hostess Gift / Treat Bags Tips:  
Think outside of the box for your next Easter party or celebration. Buy Gumball necklaces for the children as a take-home gift. If you are having a small party, then adorn each guest with a handmade apron by Susie's Tie One On Apron's . I also think that aprons make cute hostess gifts too – very practical!   Happy Shopping!!
I can't say enough good things about the shops listed below. They were all very helpful with my orders and made the ones who made the items did an OUTSTANDING job. 
Rustic Easter Party Style By The Following Shops: