Decorating Your Side-table
A side table gets white effect also with ceramic moose, bear and silver candle holder and white crystal candle.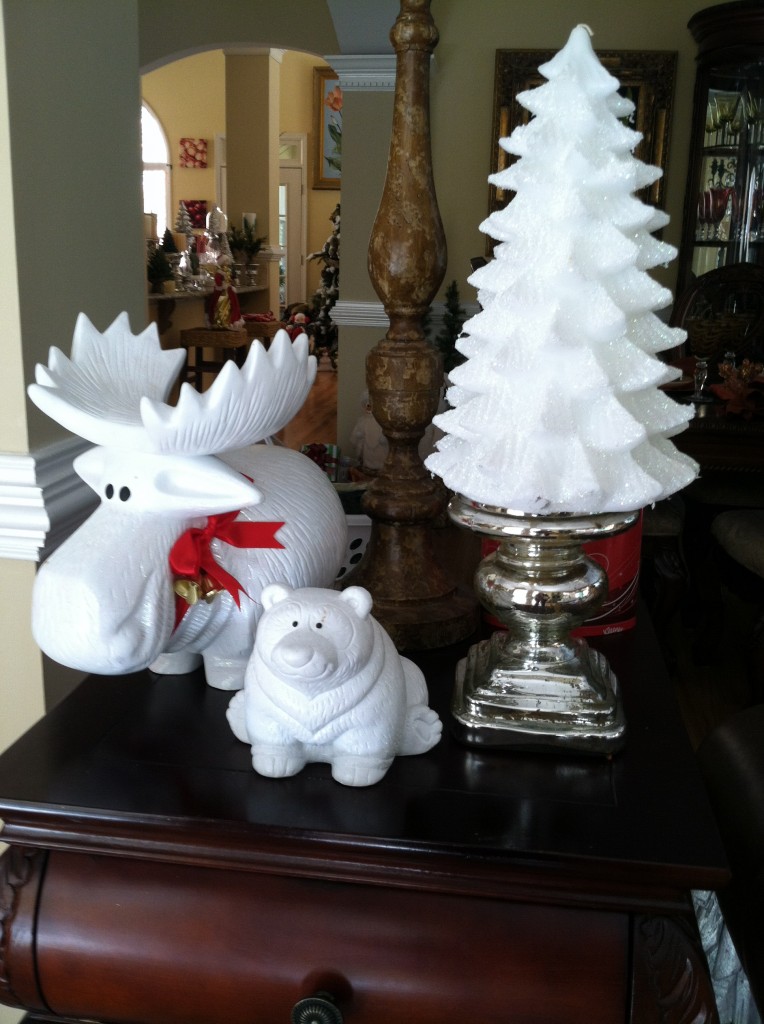 Decorating With Candles
Use pine-cone candles to dress up your side-table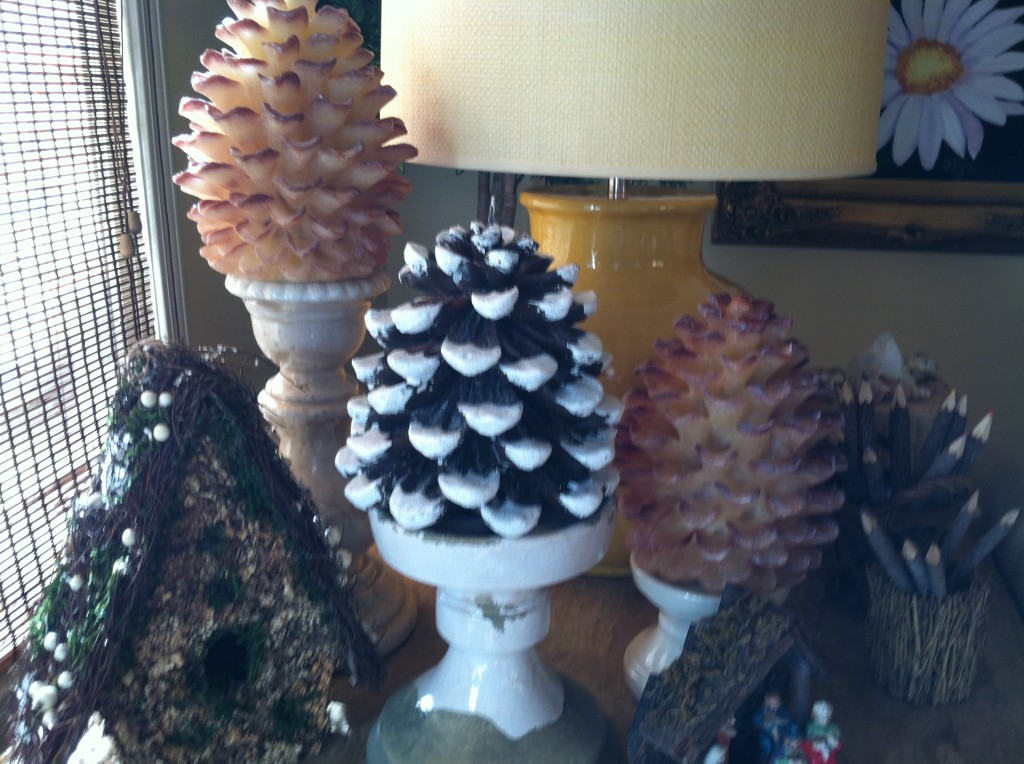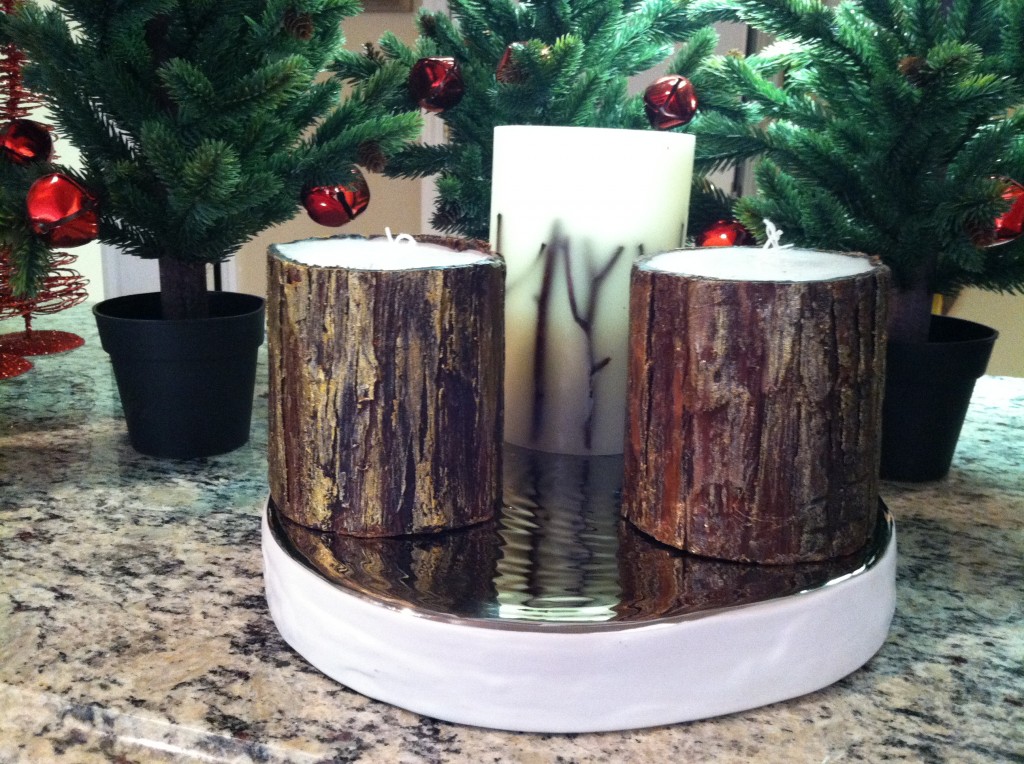 Let's keep the spirit of Jesus Christ in Christmas!
Decorate your bookshelf or side table with a nativity scene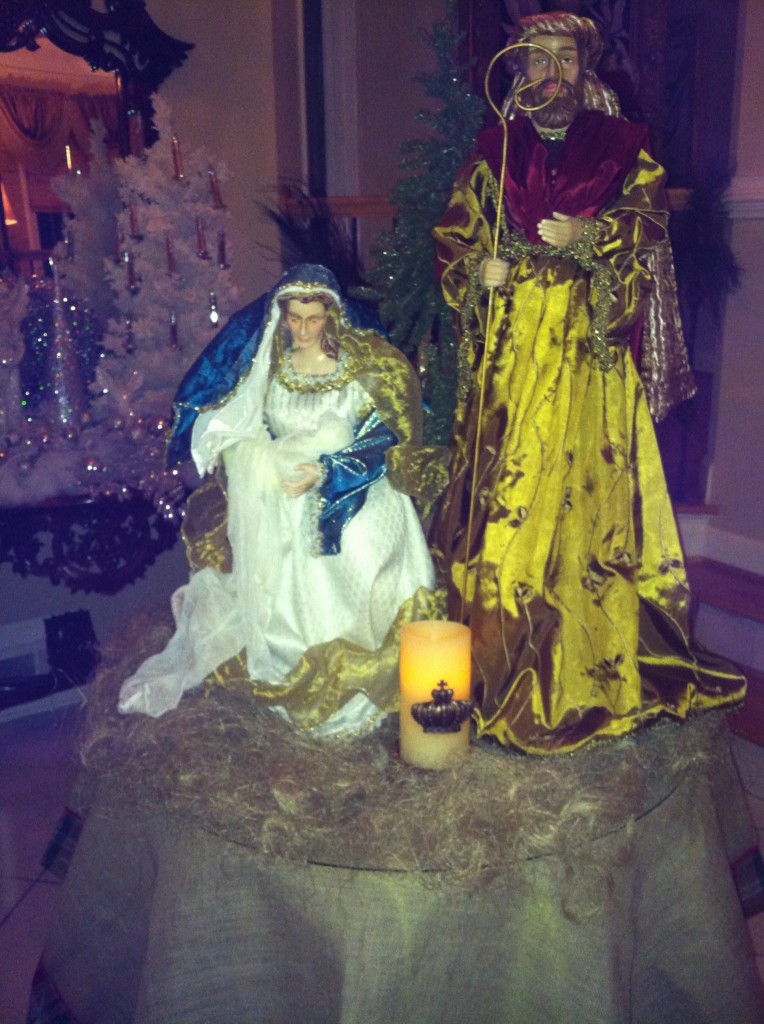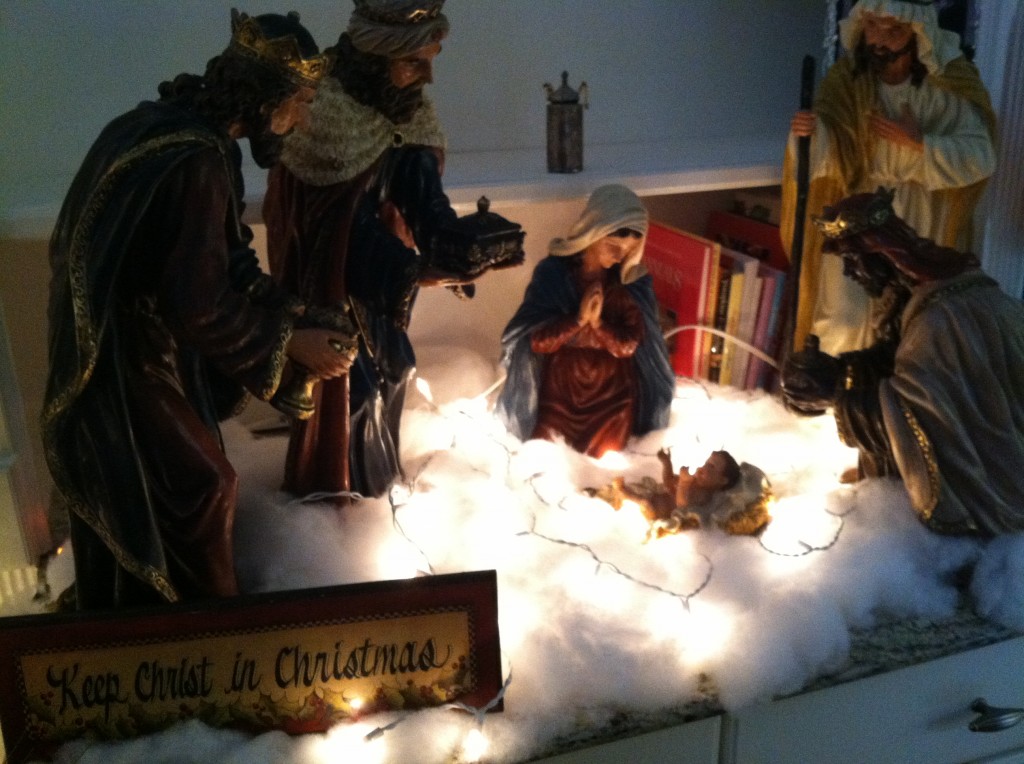 Decorating With White Snow
We just love decorating with beautiful than white polyester snow. It's cheap and easy to use  anywhere in your home.  I transformed one of my coffee tables using fluffy polyester snow and sprinkled small sparkle snow balls all over it and then placed white beans, white squirrel under the  glass dome.