DIY Flower Pot-Great Mother's Day Gift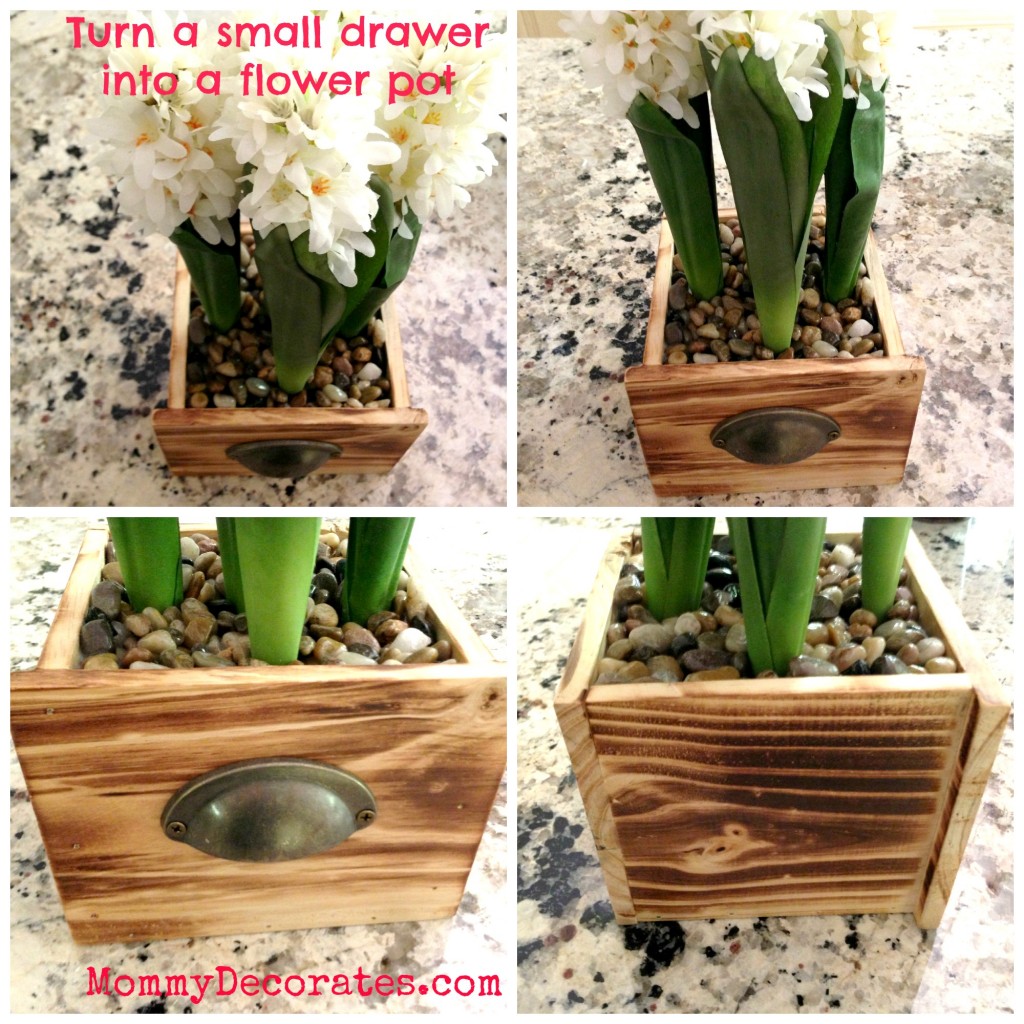 I can't believe that Mother's Day is right around the corner. We have several great DIY gift ideas to share with you all this week, so please make sure that you keep checking back with Mommy Decorates.
First of all, I would love to share with you how easy this little wooden drawer is to transfer into a little flower-pot for your faux plants and flowers.  My mother Mary actually found this one completely made-up at Hobby Lobby, but it's actually very easy to make yourself.
Buy a small wooden box and add a door knob to it or leave it blank on the front.
Buy a small bag of natural looking rocks (fill up the box with them)
Add a bouquet of your mom's favorite flowers. Your mother could switch out the bouquet of flowers for the different seasons all year-long.
The DIY flower-pot would be really cute on a night-stand, sofa table, coffee table, or even in a bathroom! 
What Do You Think Of This Cute Mother's Day Gift ?