Decorating Your Home Office With The Color White And Fun Colors

Welcome to my garage!
Yes, this is where all of the spray-painting happens in our house! Well, I've had this table for almost 20-years and it desperately needed a make-over, but I never seemed to have the time to paint it. Plus, I'm not that good with painting, so we decided to buy spray paint and give that a whirl and if we messed up on the project, then it was no big deal because the table is so old.
Before Pictures Of My Office Table
(Actually it's a 20-year old dining room table turned into an office table)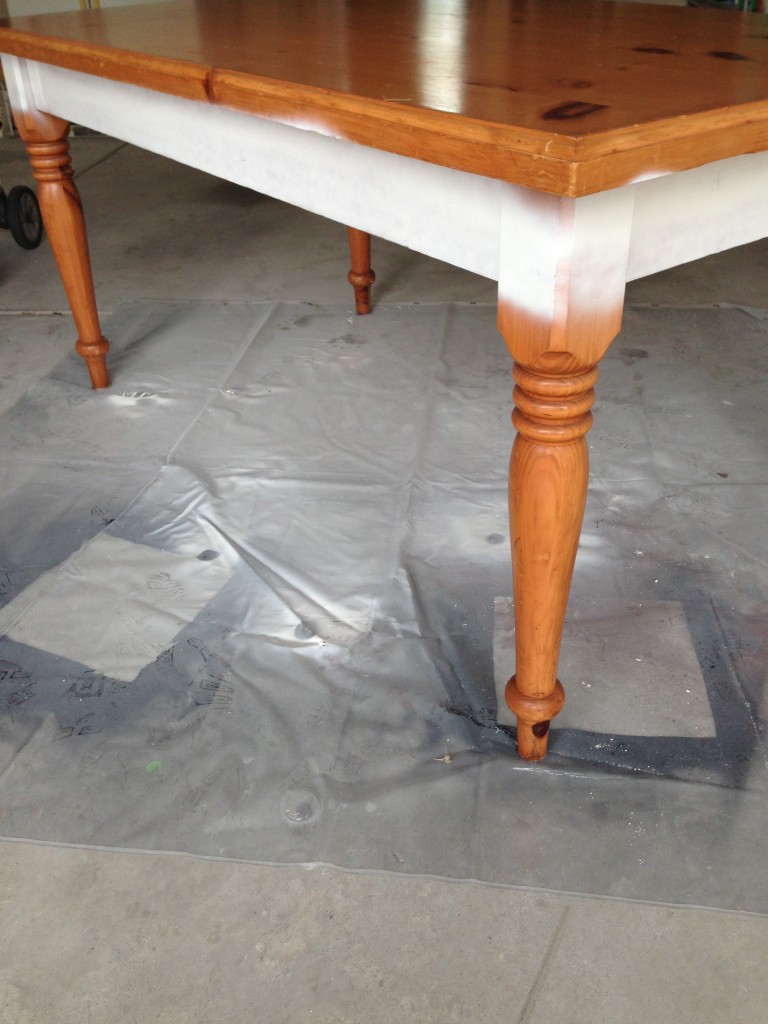 After Pictures 
Can you believe that we only used 2 coats of white spray paint with primer? It was SUPER-EASY to do and no tiny little spray-paint specks anywhere on the table either!  We are going to put a third coat of spray paint on it this weekend to make sure that the color stays CRISP and white! My husband is the one who spray-painted the table because I'm not that great with paint!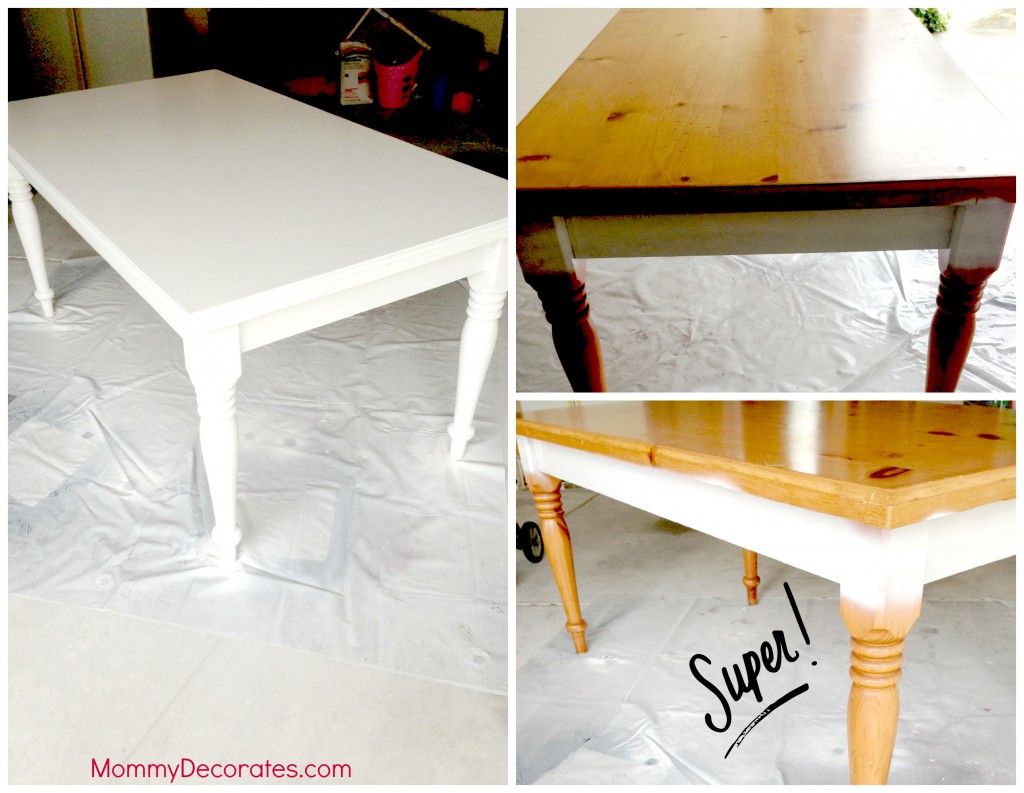 I am loving the colors black & white with a splash of orange right now.  Yes, I am loving the bright and fun color orange!  I absolutely LOVE a clean and crisp white table.
Well, I am going to share with your how to decorate your home office with the color white and fun colors like neon green, blue, orange, hot pink, and yellow.  I am also using lots of rustic elements as well. Stay tuned as I update the blog all week with lots of ideas for your home office!
After Picture Of My Home Office Desk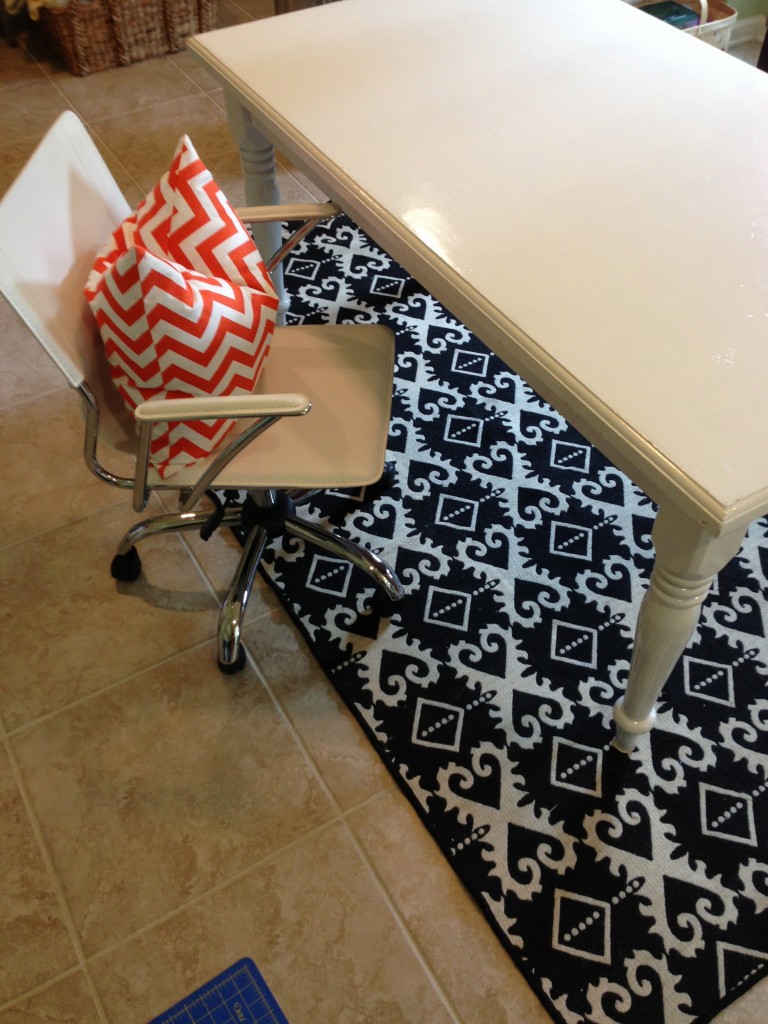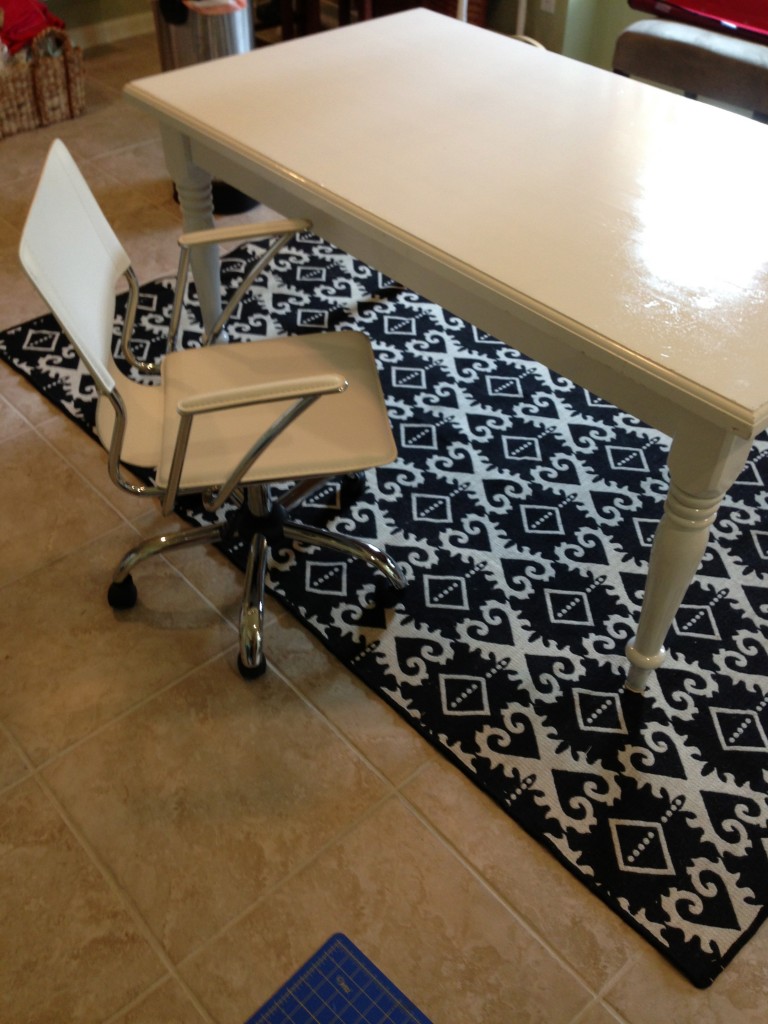 Pillow or No pillow On The Chair
Notice the different pillows – or No pillows – Still deciding on this one!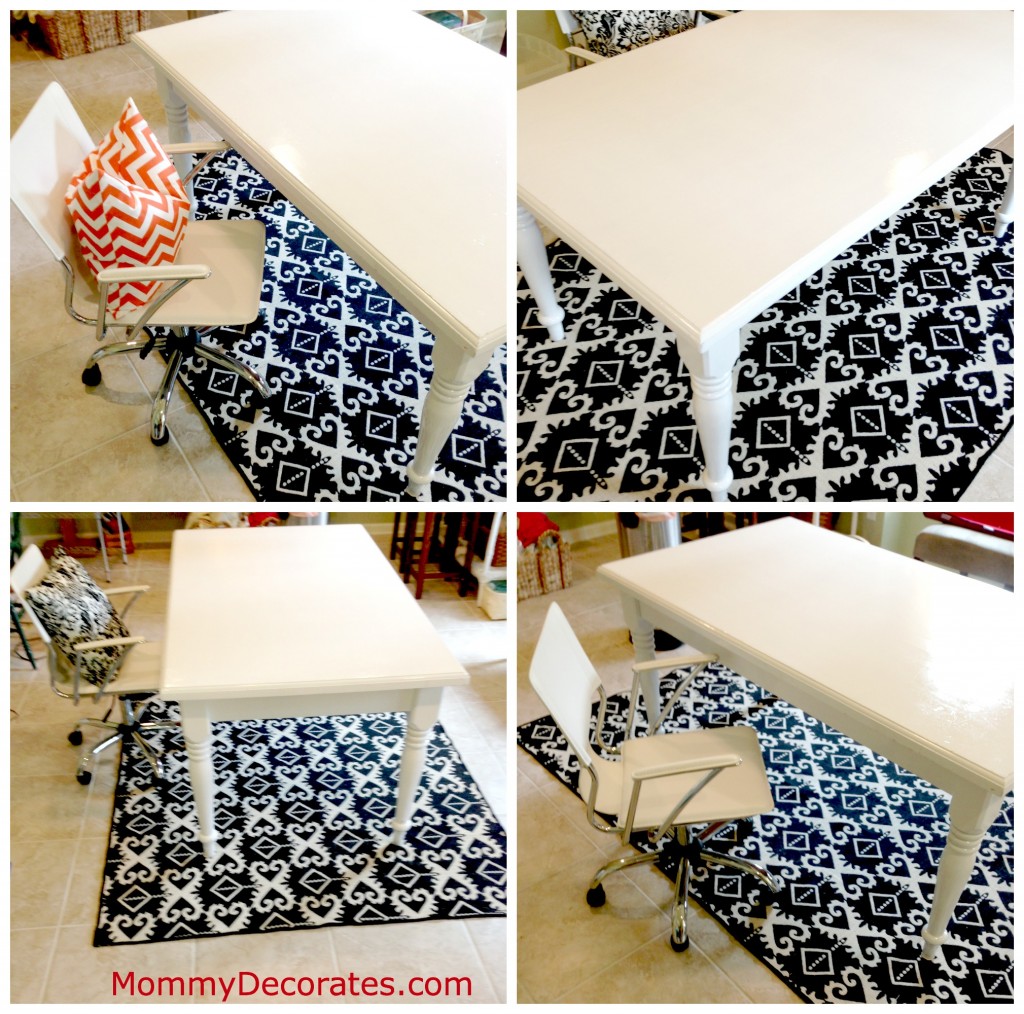 Did you notice that my work-table is plain and empty (no decorations)?  
Guess what ? More Pictures Coming Soon On The Blog – Stay Tuned And Keep Checking Back With Us All Week!