Wild Wild West Nursery
Wild West Baby Boy Nursery Ideas – I am so excited to share with you my friend Kristy's baby boy nursery room. I think that she did an outstanding job decorating her baby boy's nursery with bookcases made from pallets, wall art made from pallets and so much more. Take a peak into her Wild Western Baby Boy Themed Nursery!
Our contributor today – Mrs. Kristy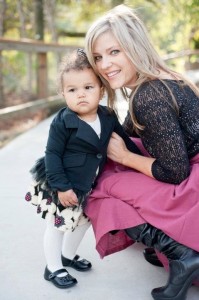 Take a peak at our slideshow of Kristy's wild west baby boy's nursery 
This slideshow requires JavaScript.
Wild West Baby Boy Bookshelves made from pallets – You can tell by looking at these shelves that they're made from pallets. These were pretty easy because they didn't even need to be broken down and rebuilt. Hubby just cut these pieces apart and nailed a piece of wood to the bottoms to create the actual shelf for the books to rest on. Then he screwed them into the studs in the walls.
Lasso wall art – This lasso is simply some rope from Home Depot tacked up onto the wall. The cow skull was yet another Hobby Lobby purchase that completes the whole thing.
Pallet art – Kristy's husband owns a furniture installation business, so he's always getting shipments in on pallets. Well, they have found ways to get very creative by making this Western themed piece of art above the baby's crib. Her husband attached a Western star from Hobby Lobby  onto the pallets
Thanks Kristy for contributing to our baby theme this week! You did an amazing  job on your son's nursery and great job on this writing this post!