Using Bright Colors For Craft Studio & Sewing Room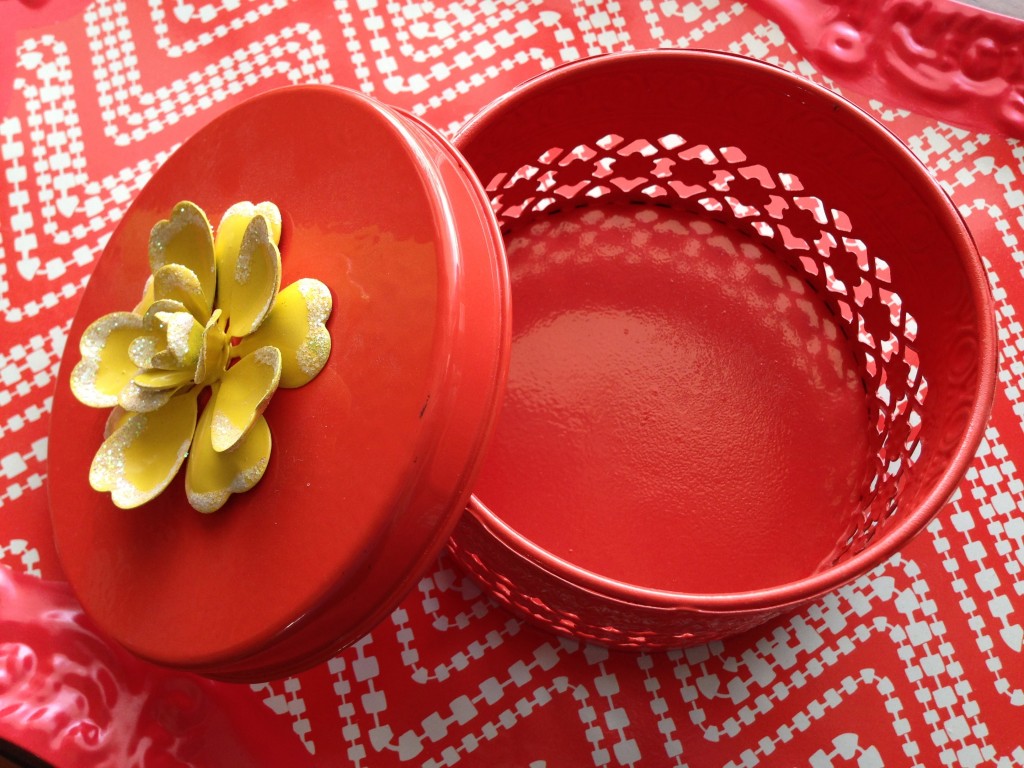 I am in the process of reorganizing my craft studio / sewing room. I absolutely love bold and bright colors because they make me feel so happy when I'm working on crafts or sewing a project. Well, I couldn't quite decide on the color scheme for the room, then I came across 2 flower tins and the tray (below) at Hobby Lobby on sale. Score!! The colors are so funky, fun and cheerful, so I just knew that I had to find a way to incorporate them into the room.
 I'm going to be using these little baskets to hold fabric and other sewing supplies in the craft studio. 
Keep checking back with MommyDecorates.com as I slowly update my craft studio / sewing room.