Real Food:
Easy Tutorial On How To Make Homemade Butter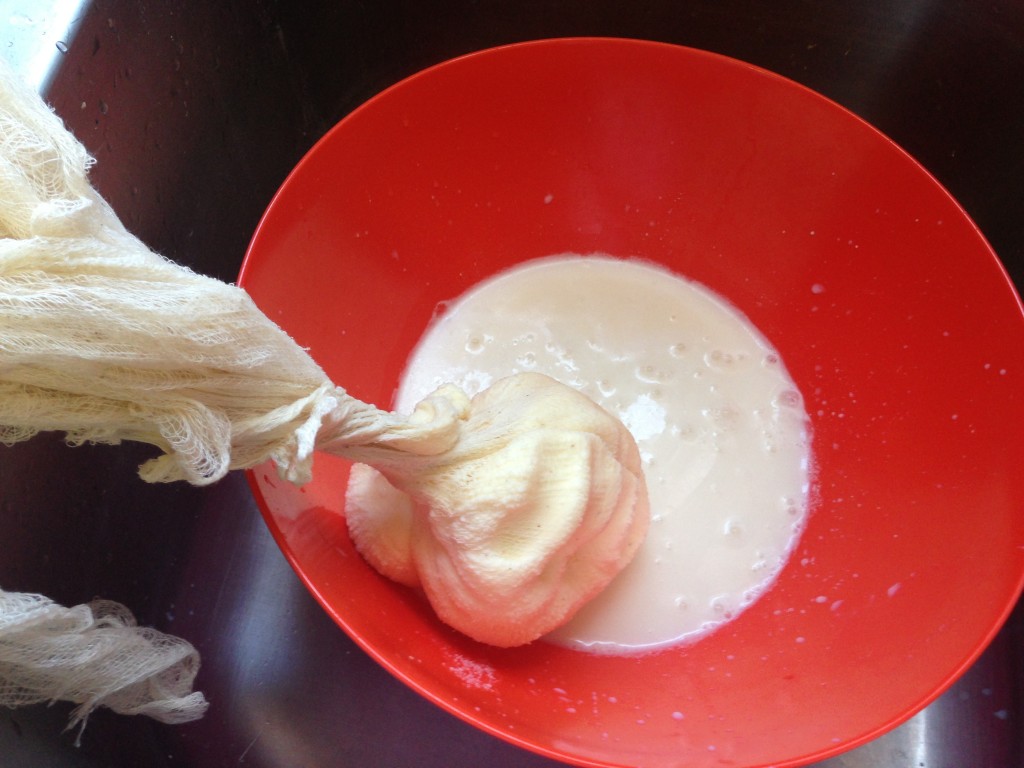 I am so excited to share with you my Real Food journey. I just started diving into Real Food blogs and discovering what it means to eat true organic, home-made meals like your grandmother used to cook. I have to admit that I am not a huge fan of slaving away hours in the kitchen, but something in me changed 5-days ago. I honestly cannot explain it because something just overcame my entire being and my thought process started changing. You see, I've been praying since August 2012 for God to change my eating habits and way of thinking about food and cooking, but to no avail nothing changed till recently. I would research other "mommy" blogs and only get discouraged because I would try to cook and mimic their ideas. Well, God has shown me through this journey that becoming a Proverbs 31 wife and a great mommy doesn't mean that I have to be like everyone else. God has created each one of us to be unique and He has also taught me that I need to take better care of my body and my health.
Well, fast-forward to now – I stumbled across a few blogs that talked about cooking Real Food cooking. I honestly could relate to each one of the authors of the blogs and their thought process behind their way of thinking and cooking. The best way that I can describe Real Food cooking to you would be cooking food like you were raised on a farm back in your grandmother's day. I don't live on a farm or have my own garden, but I do have a Whole Foods supermarket, so that is close enough for farm-life  for me.  Well, I went to Whole Foods supermarket on Saturday and stocked up on some essentials to make it easier for me to dive into eating Real Food. I'm not on a diet by any means! The title of this post should have told you that from the beginning!
Hyperactivity And Kids
I started keeping track and noticing that my children were hyper, whiny and just overall crazy after I fed them most meals. I couldn't quite put my finger on it and then a few days ago God told me that it was the processed food that I was feeding them. I also noticed that my husband and I were irritable, tired and just overall cranky all the time. I was always too tired to cook most meals and the thought of cooking a homemade meal just overwhelmed me. In fact, I'm still learning how to change my thought process and overall mind-set on this one.  It's like everything started coming together for me after a lot of research through other Real Food blogs and women like me who experienced the same things happening to them.
My advice to anyone out there new to the concept of getting rid of processed food in your home:
Don't judge yourself and don't try to change everything all at once. Take it slow and do your research! Ignorance is not acceptable! There is power in wisdom and research. Do your homework. There are a TON of great encouraging blogs out there to help you along your journey! I believe in YOU! Please note that I am in no way on a diet journey – I haven't crossed that river yet 🙂
My 1st Attempt
Here is 1 of my first attempts at Real Food cooking – I made homemade butter , butter-milk and chocolate chip muffins all from scratch!
Making Homemade Butter
I just bought a quart of Organic Cream from Whole Foods Supermarket  and whipped the cream in my Kitchen Aid blender for about 4-minutes / 5-minutes till it started to look like butter.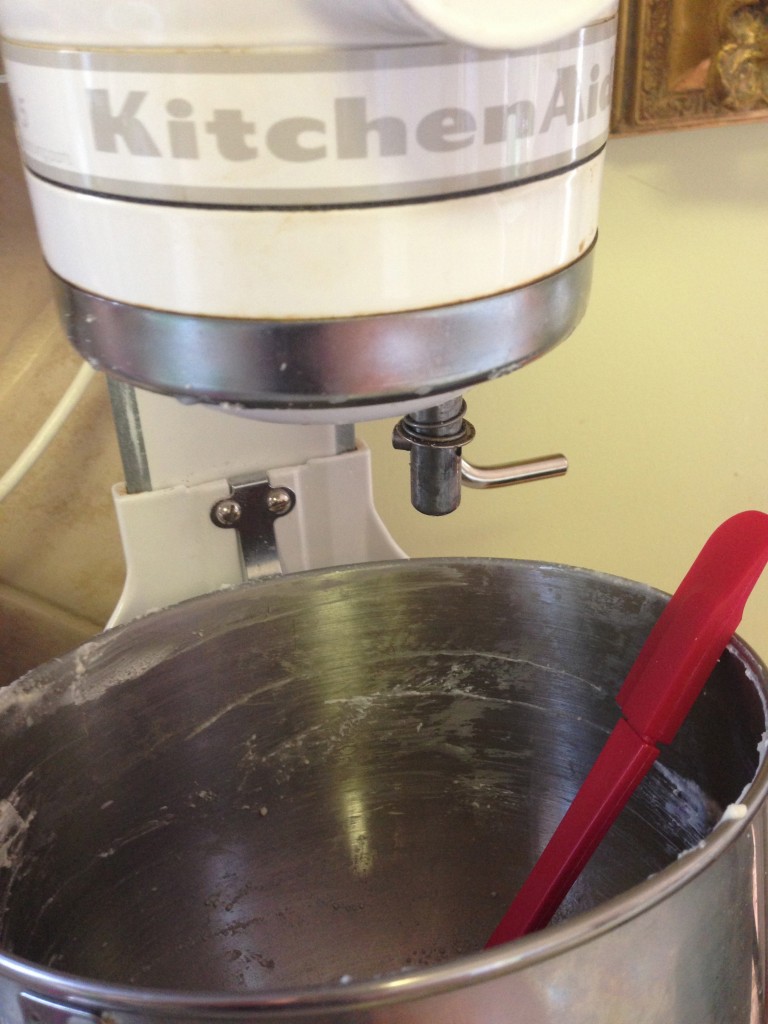 Tip: Make sure that you whip it passed the whip-cream stage. Add a PINCH of salt while the machine is whipping up your cream!
You will notice that the cream will start to turn into butter and then it will start to get really milky. Once it starts to get milky, (the milky part is actually butter-milk)  you will want to remove the butter and buttermilk and drain it in a cheese-cloth (See picture below).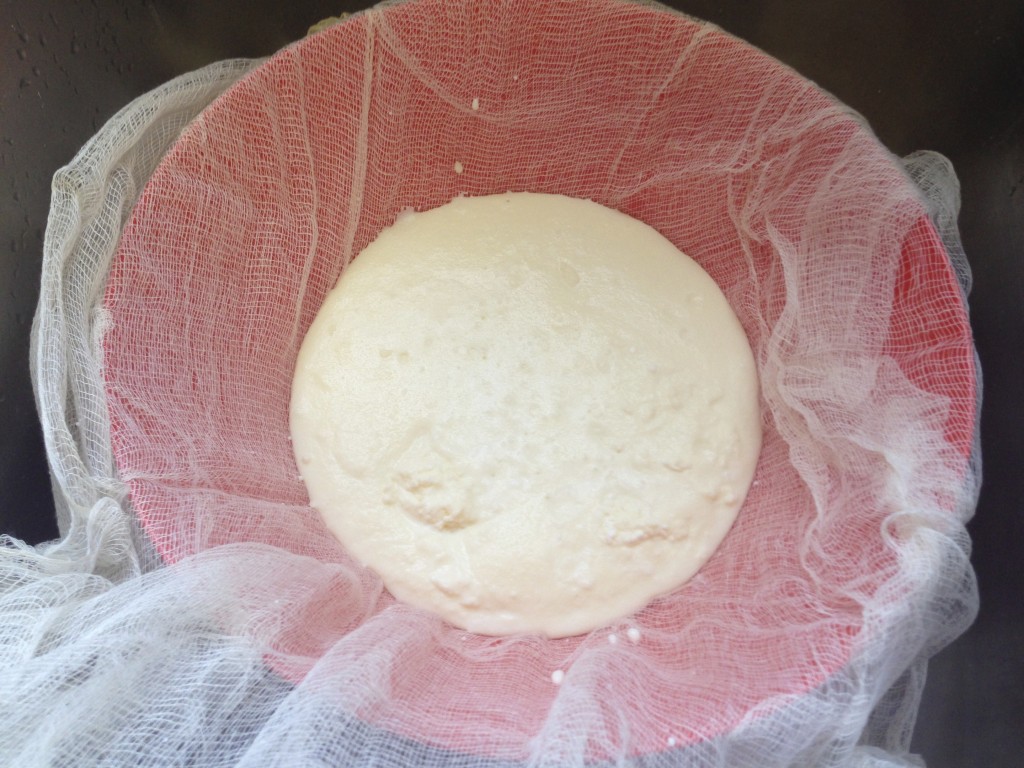 Make sure that you squeeze the butter in the cheese-cloth, so you can remove all of the buttermilk (see picture below). You can open your cheesecloth and you will have butter inside.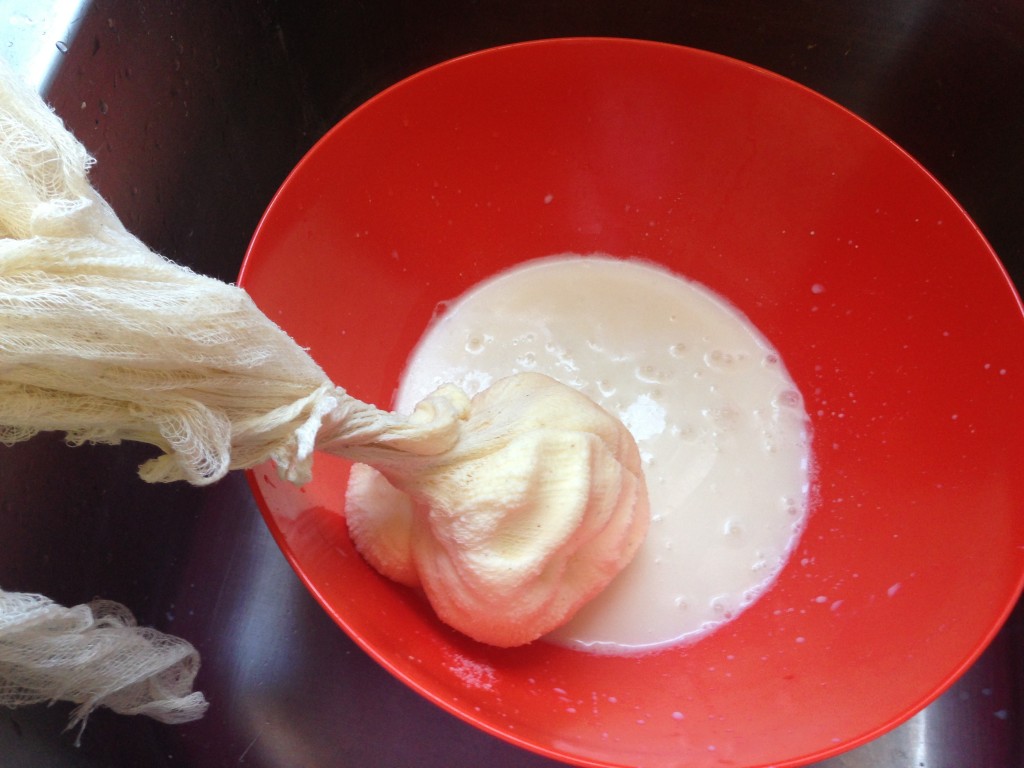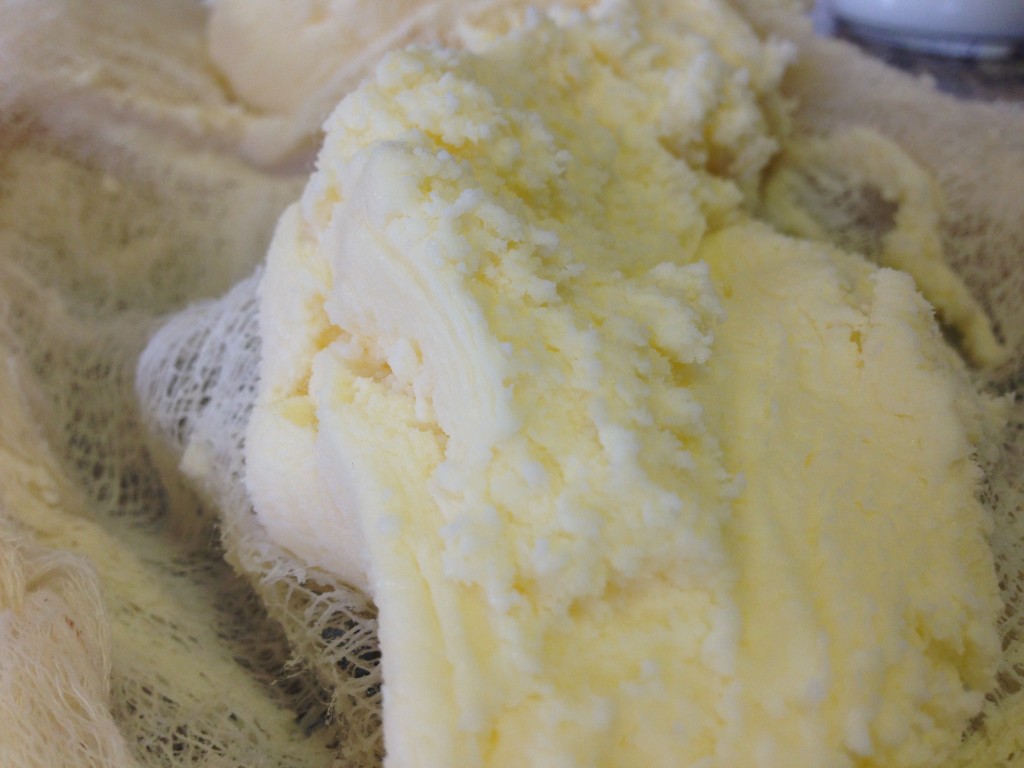 You will want to refridergate immediately. I used my buttermilk (leftovers from the bowl) in a chocolate chip muffiin recipe. Come back tomorrow and I'll share that with you! 🙂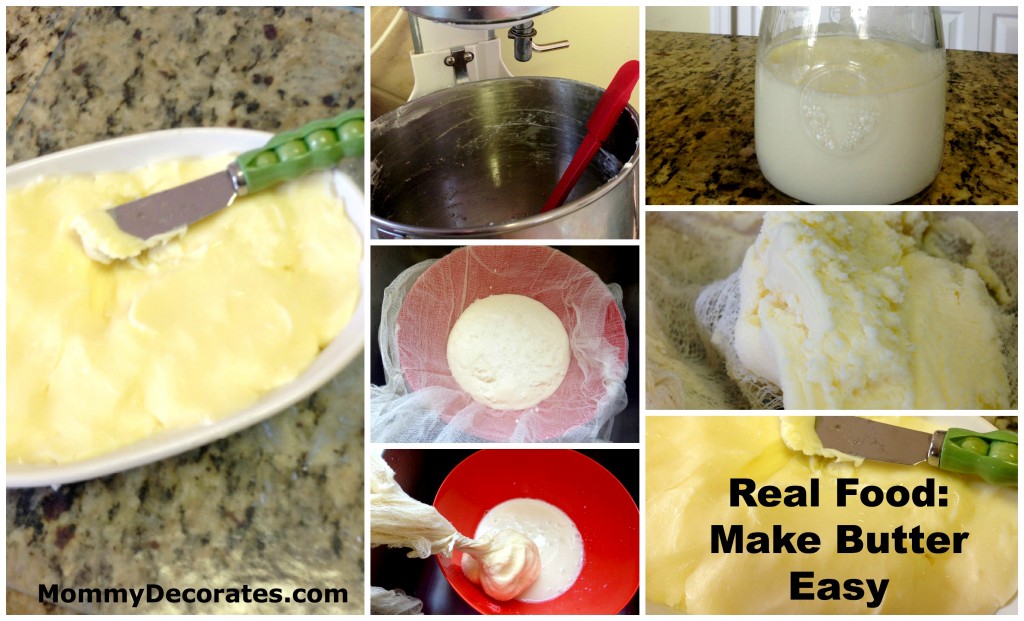 You can do this recipe! It's so simple! I promise. I had no idea how easy it was to make my own butter and buttermilk! Trust me! 
Some of my favorite Real Food Blogs: