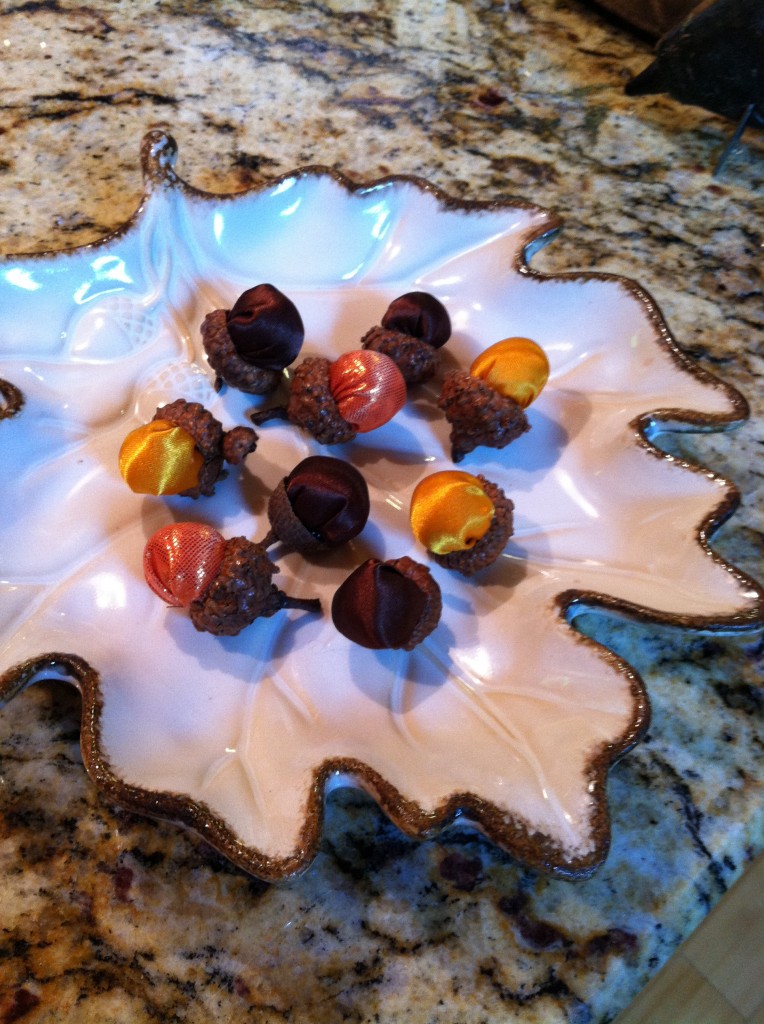 Homemade Acorns
My mother made these cute little fabric acorns in less than an hour.
How to: Collect acorn caps (not the whole acorn) from outside (very plentiful this time of year) from your oak trees or nature walk.  Next, cut a circle of silky fabric with sheen (2.5 inch circle)  and insert the cotton ball, Fold fabric around cotton ball and hand sew the ends or hot glue them together and lastly hot glue the top of the acorn to the fabric ends. Easy !
Display Ideas: Show off these adorable acorns on a cute platter. Display them on your coffee table.
Glitter Pumpkins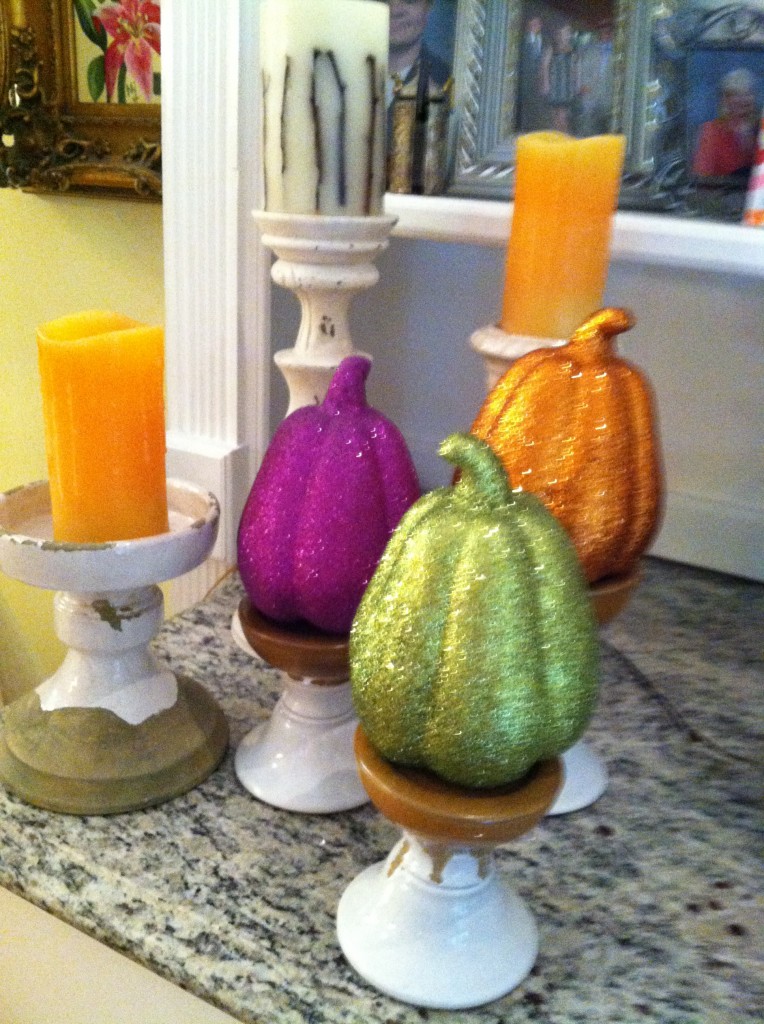 Give your tabletop some glitter and glam with glitter pumpkins!
How To:
Coat a pumpkin with adhesive spray and sprinkle glitter all over the pumpkin – Make sure that you dry them fully before displaying them.
Display Ideas – Display on candlesticks to give them interest and extra height
Fun Paper bag crafts
Tie One On
Foliage tags transform brown bags into treat sacks: Press leaf-shaped rubber stamps onto paper, cut out, and attach with scrap-fabric ribbons