It's Baby Week On MommyDecorates.com And We're Going To Teach You How To Make Baby Food
This slideshow requires JavaScript.
I am so excited to share with you some wonderful homemade baby food and recipes. I have a wonderful friend who is a very talented cook, so I decided to ask her to share with you some of her favorite recipes with pictures. Well, she did an outstanding job, and I think that you will greatly enjoy the article below!
Let me start by introducing myself – my name is Natasha and this is my little girl Bailey.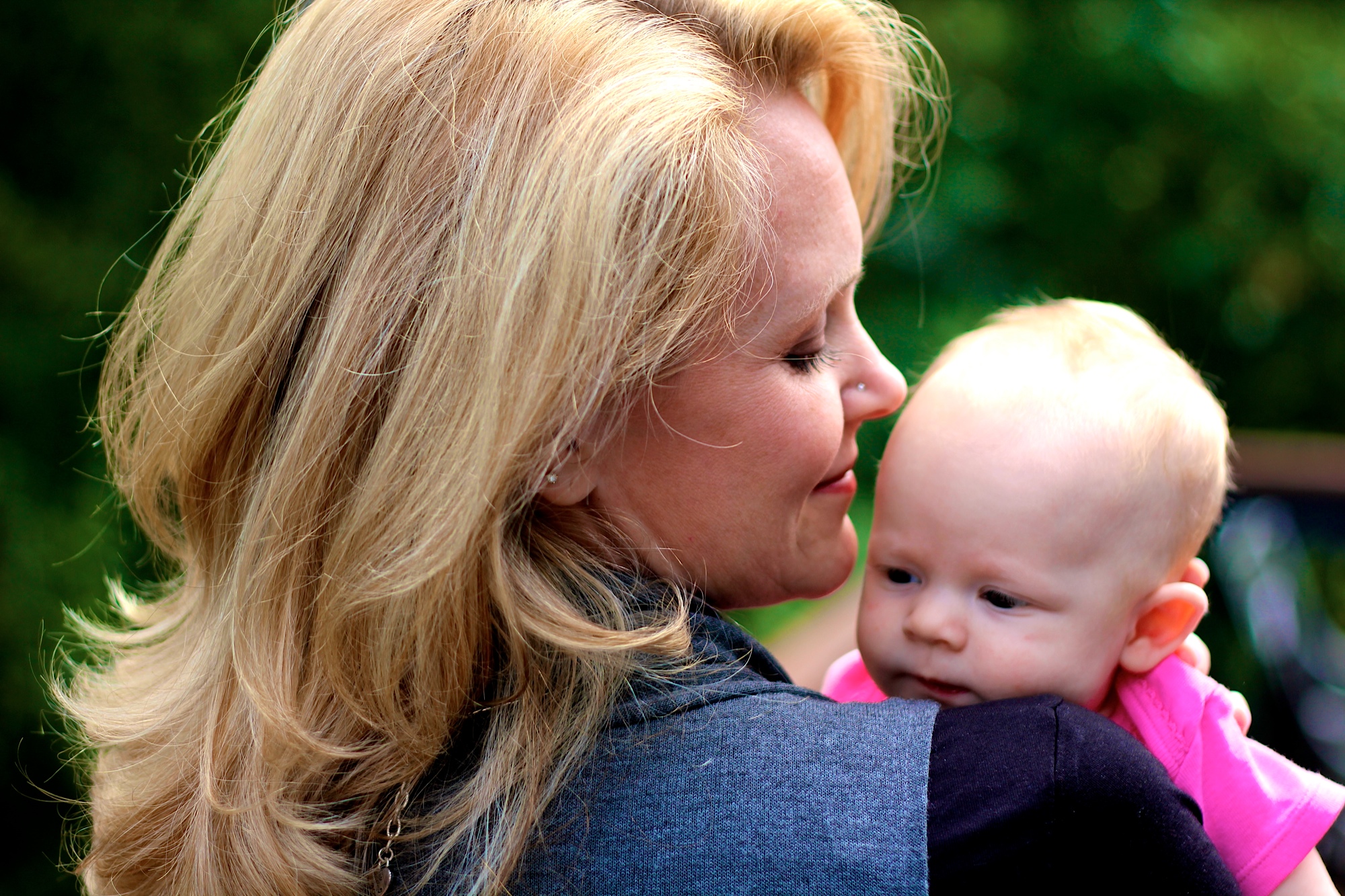 We have homemade baby food-puree recipes with pictures below
Serra had asked me if I was interested in sharing with her readers some baby food recipes & my first thought was sure but then quickly realized that, with sharing came a responsibility of making sure that what I am telling you is safe.  Please know that what I am writing is just from what I have researched, so make sure you talk to you Pedi before you decided to start giving your little one solid foods.My favorite baby food books are Top 100 Baby Purees by Annabel Karmel,  The Wholesome Baby Food Guide by Maggie Mead and201 Organic Baby Purees by Tamika L. Gardner, but don't feel as though you need to buy book as the internet is FULL of wonderful recipes.  Ok, so now that is behind me I can share with you the just how easy it is to make your own baby food.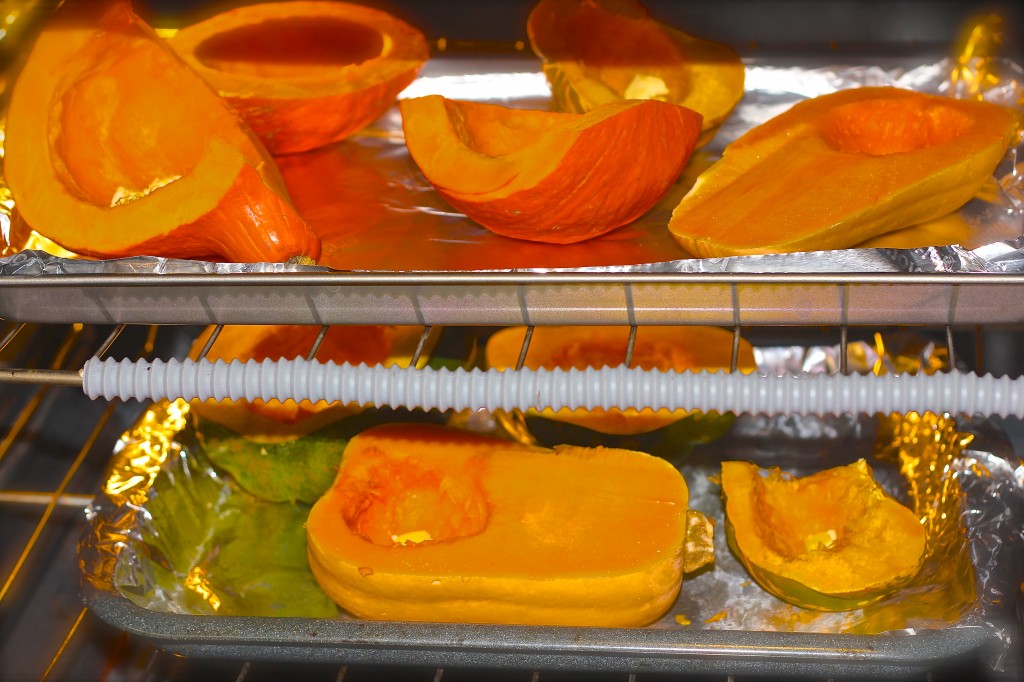 In our house we decided years ago to go organic with as many food products as we could, so when it came time to give Bailey solid food I knew we wanted to carry that into what we feed her.  Here is the problem with that, true organic food for babies is very expensive, well actually baby food in general is expensive and I was looking for ways to save some $$.  When you make your own food you truly can keep your money in your pocket, also you know exactly what is in the food, how it was made & when it was made.
You never have to worry about a recall, if the plant it was made in is "nut free", "gluten-free","egg free" (or whatever other allergy there may be) or how long it has been sitting on a shelf.
By the way, I know grocery stores have a section of organic, but some are very limited in the produce they have.  Make sure (if you are going the organic route) that you look at the little sticker on the produce and that the # on the sticker starts with a #9.  All certified organic produce will start with a #9 & if it doesn't have it, it's not organic. We subscribe to a local CSA, which stands for Community Supported Agriculture & have a box of fruits and veggies delivered to our door, which is fabulous!
Making baby food is actually quiet easy and you don't have to have a bunch of fancy gadgets in your house.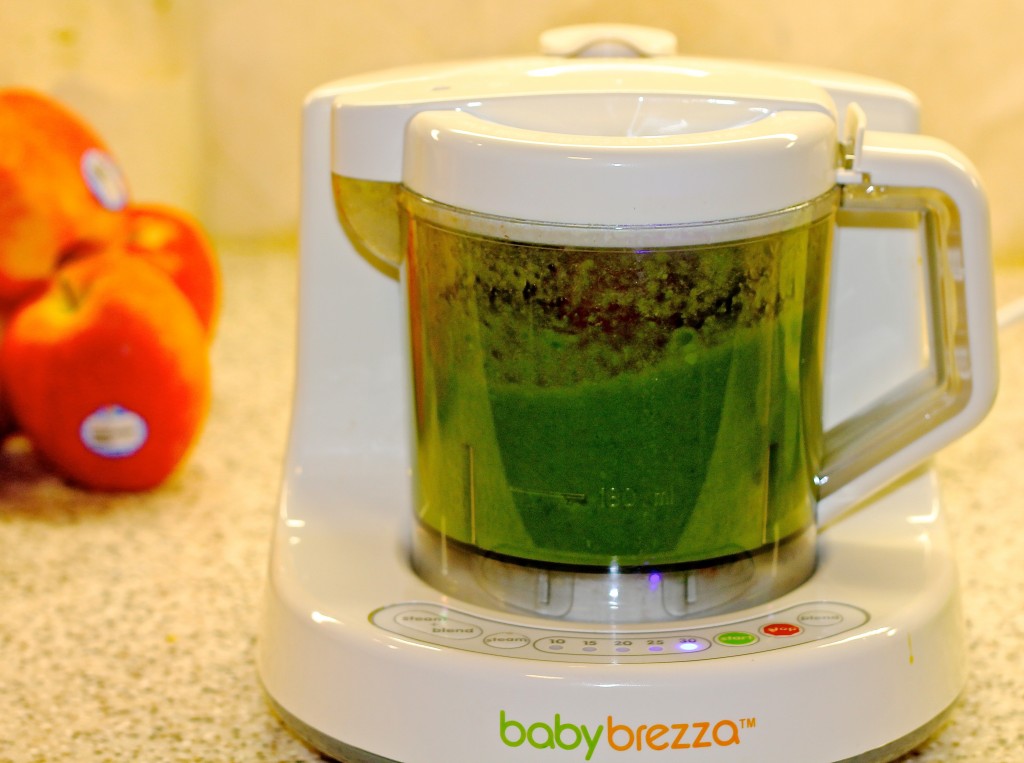 The basics are a cooking pot, a blender or food processor & something to freeze the baby food in.  The extras that are nice are a steamer basket, a potato masher, an immersion mixer, a fine mesh strainer, food mill or even a baby food maker.  I happen to have a baby food maker in which  I can program it to steam and then blend the food.  I have also baked some of my produce in the oven or cooked it on the cook top.   You can decided what works best for you, but just so you know steaming keeps in the most nutrition.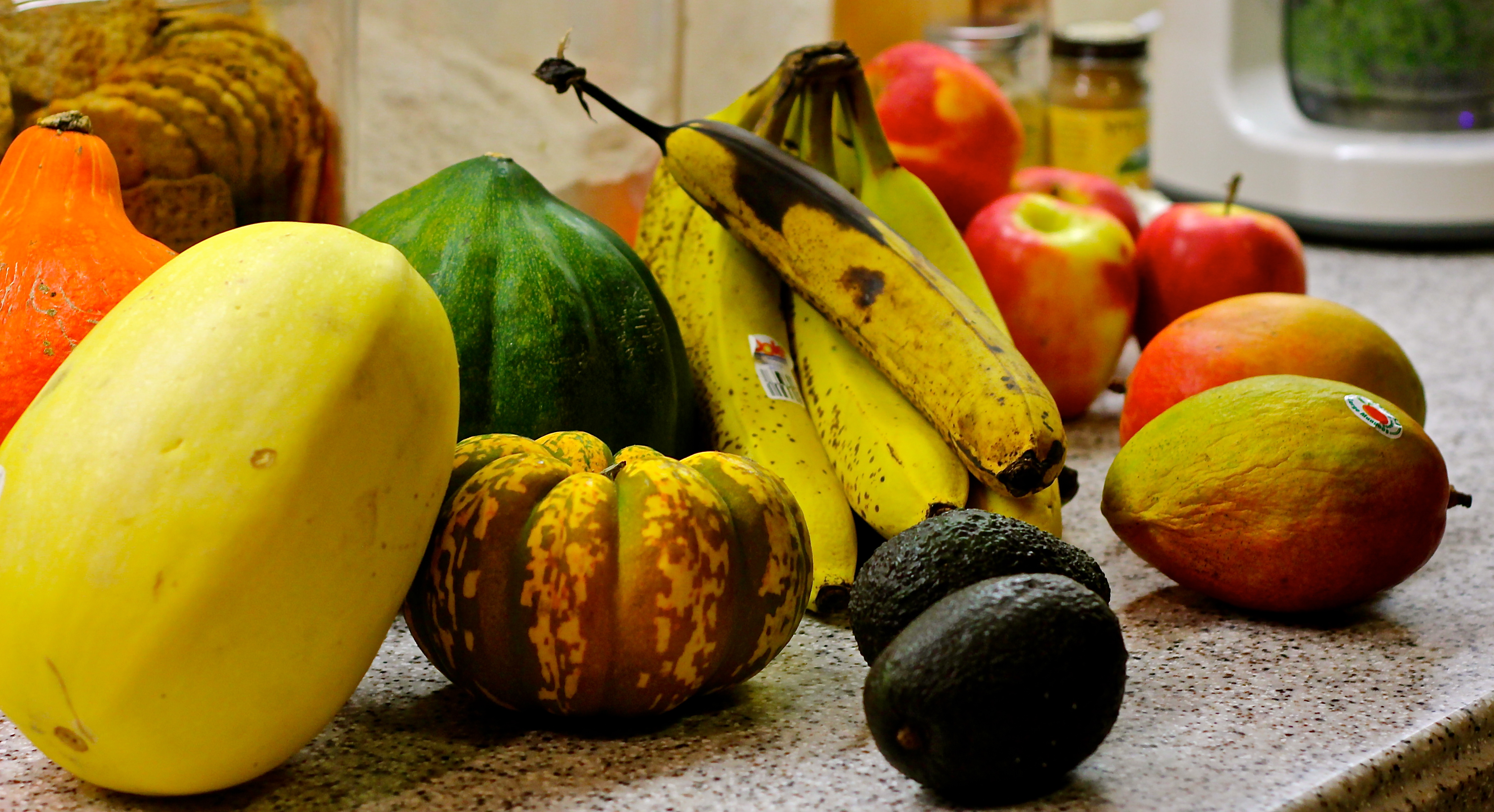 When you first start feeding your little one, start very basic with like – apples, pears, peas, carrots, sweet potatoes and as they get older you can start adding in herbs/spices and eventually meats.  I can only share with you recipes made with fruits & veggies as that is the stage Bailey is at right now (6 – 7 months) but within the next week or so I will be starting her on chicken.
Now for some common sense.
I take one day to make all my food for the month, therefore I make in bulk.  This makes it easy for me to grab a couple of cubes from the freezer when I need them.  Please wash ALL fruits and veggies before you cut into them!!  I usually do a quick wash in vinegar & water.
Helpful tips
Also when you are introducing new foods, wait for 4 days till you try another new fruit or veggie, this will help you to determine if your little one will have an allergic reaction to it.
Some fruits and veggies have a tough skin but are impossible to peel, like blueberries or peas so after they are blended up I pour them through my fine mesh strainer to make it into a smooth consistency.
Wash your hands and any instruments you are using very well before you start, and last but so important make sure that whatever you are making is age appropriate for your child.
Ok, so now onto some recipes.
One of the first "recipes" I made was apple medley, which is so simple.
Purchase several sweet organic apples
Peel and core them
Cut them into chunks and add it to my little baby food maker (see baby food maker picture below)
Steam for about 20 mins
The baby food maker blended them up and viola´ I was done.  Pretty simple!!
Tip –  I also did this with pears, peas & carrots.  I then baked up a couple sweet potatoes and butternut squash, threw them in the blender (not together)  when they were done and was finished in no time.
Add some spices and try something new
Once you have made some of the basics you can add get creative by adding spices, like cinnamon to apples or pears or even vanilla, or by combining different purees, like sweet potatoes and pears.  By the way some recipes require no cooking.  One of Baileys favorite is a banana I have mashed and then added a bit of baby cereal.  You can also mix an avocado & banana.  How simple is that!?  Don't be discouraged if your little one does not like something right away.  Bailey did not like avocados at first but I came back to it a couple of days later and she gobbled it right up.
And oh, don't forget to try the foods you are making yourself,  I found I LOVE pears with cardamom!
Natasha's Recipes~
Apple Bake:
3-4 apples
pinch of cinnamon
water to just cover the bottom of your dish
Peal, core & cut-up the apples, bake in a corning ware type of dish with the cover on @ 350 until the apple pieces are tender. Place in  apples & any juice from the baking dish into the blender, add a pinch of cinnamon and blend till you have a smooth consistency.  You may have to add a bit of water if it is too thick.
Pleasing Pears:
3-4 peas
Ginger or Cardamom
water for steaming
Peal, remove seeds and cut pears into chunks.  Add water, ginger or cardamom and pears to a pot.  Cook on low till tender, watching  so the water does not evaporate out.  Place the pears & any water from the pan into the blender & mix till smooth.
Simply Sweet Potatoes:
2 sweet potatoes
foil
Wash the potatoes, puncture a few times with a fork & wrap it in foil. Bake on 350 till tender.  Be careful with the potatoes as they tend to ooze juice when baking,this is the yummy stuff.  Remove from foil & pour any juice into blender.  Peel the potato and add to blender & mix till smooth.
Creamy Carrots:
4-5 regular carrots or about a 1/2 – 1 cup "baby carrots"
a pat of unsalted butter (yes BUTTER)
water for steaming
Wash & peal carrots (if they are not the baby carrots) cut into pieces, add water & carrots to the pot & steam till tender.  Place carrots, pat of butter and some of the water from the pan into the blender and mix till smooth.  You will need to more or less water depending on how thick it is.
Just a note the butter actually helps your baby better absorb the beta-carotene from the carrots, making them more nutritious!
Blueberry Banana Mash:
1/2 – 1 very ripe banana
1/4 cup blueberries
water or unsweetened apple juice or grape juice
baby cereal
Wash berries & then blend till smooth.  Pour into a fine mesh strainer to remove skins. In a separate bowl mash banana with approximately a tsp. of water, then pour berries into the bowl with the banana.  Mix until smooth.  If it is too thick you can add the water or juice or if it is too thin add the baby cereal.  You can also steam or cook the berries on the stove with the juice before you mix them to the banana.
Natasha and her sweet baby girl!