Easy Decorating With Pumpkins For Fall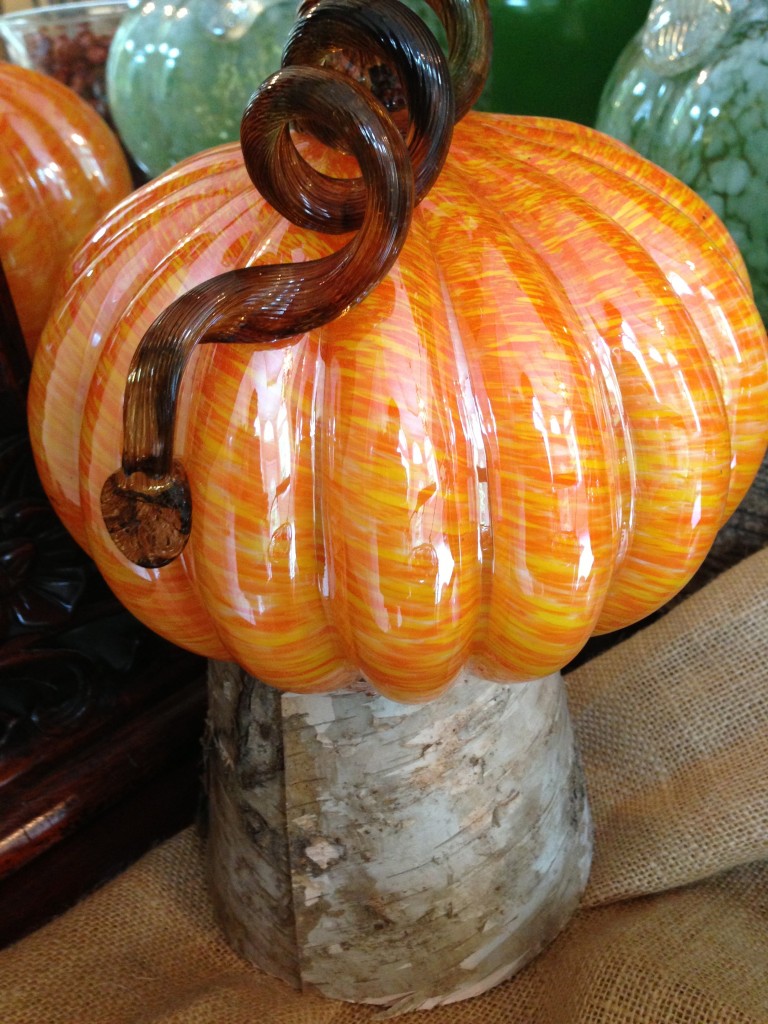 Mary is at it again in her home. She's been busy decorating for Fall and we cannot wait to share with you all of the fun, unique and simple ways to decorate your home this Fall. Fall-time is our favorite time of the year. Like mother – like daughter we both love to go all out and decorate our homes with pumpkins, acorns and lots of other fun Fall decorations.
Please take a little inspiration from our homes and decorate just one room this year for Fall!
Take a look at this super-cute and easy birch flower pot!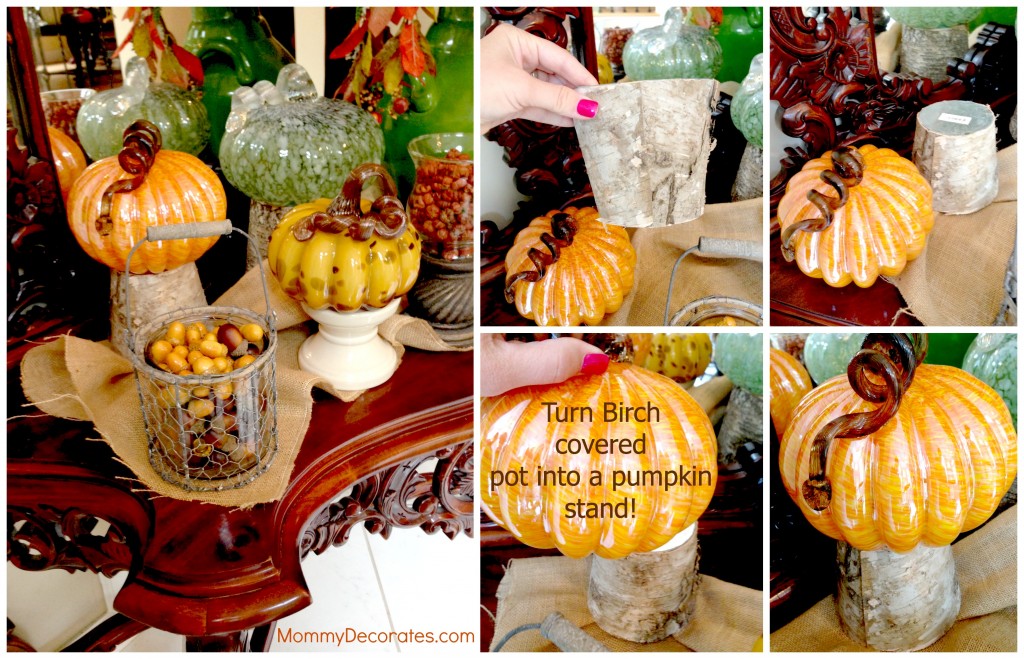 Mary used a small birch flower pot and turned it over to give height to her entry-way table. She displayed a cute ceramic pumpkin on top to finish the look!
She also used candle holders to display pumpkins to give the table visual interest!