DIY Homemade Wood Cleaner Recipe Using Lemons
Using 3 Ingredients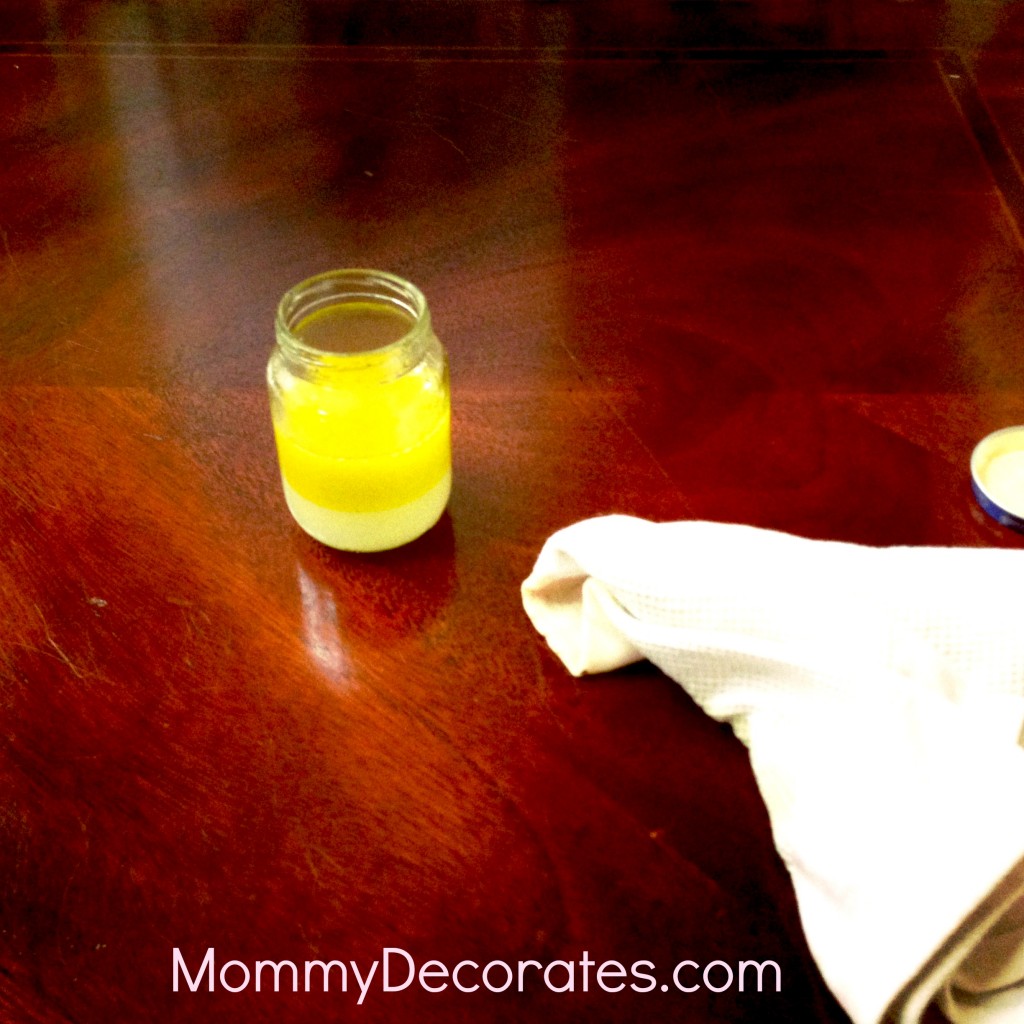 I absolutely love it when my wood furniture shines, but it's very hard to make that happen on a daily basis with two small kids and lots of finger prints. My children love to help me clean off the finger prints by wiping the tables with a cloth, but I'm always afraid of letting them spray the wood cleaner because of the poison in the bottle.

Well,  I started researching easy DIY homemade wood cleaner recipes and came across a ton of really good ones. I am so excited to share with you my version of the easiest wood cleaner today. It only has 3 ingredients. I just whipped up the easy to make recipe the other day and stored it in a baby food jar.  I'm also not afraid to have my children help me clean our wooden tables now because the homemade wood cleaner is edible, although I would not recommend eating it.
I spray painted the top of my baby food jar and cut out a black chalkboard label to place on the jar, so I would know exactly what was in the jar. I also decorated the jar with a little thin twine (You can buy the twine on this page – link at bottom of page)  to make it look cute.  (You can buy the products seen here by clicking on the picture below).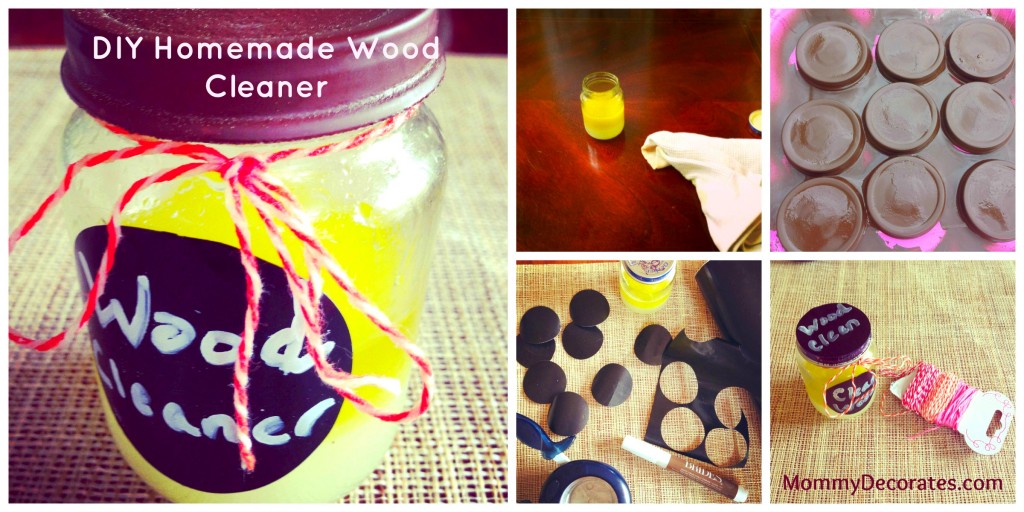 Buy The Products Seen Here Now
Recipe
Only 3 Ingredients! Super Easy!!
Mix
I squeezed 1 organic lemon into my baby food jar (make sure no seeds fall in)
Next, I mixed 1 part distilled white vinegar (I have not tried any other type of vinegar, so I would only use this one)
Mix 1 part extra virgin olive oil
Mix it all together in a jar and shake it up.
To Use
I just poured a little mixture onto a soft cloth and tested it on my wood table first and then used it. I would always recommend testing it first on your wood furniture. I'm not a wood cleaning furniture expert, so use with caution on your furniture.
* You can use any kind of jar with a lid
Buy The Twine Now