Merry Christmas…..Well almost!
Can you believe it ? The holiday season is quickly approaching us, so MommyDecorates.com is working hard now to help create easy decor ideas for you to implement in your home.
Take a peak at Mary's craft room and see what she's working on to share with you on our blog. She's busy working on Christmas crafts and getting lots of decorations ready to share with you in the upcoming weeks!


Do you ever feel overwhelmed looking at our decorating ideas on our blog ? Well, the beauty of our blog is that you don't have to do every singe decorating idea that we share with you or even decorate your home like us, but we hope that you will take a few ideas here and there and try them in your own home!
Take A Peak
We love filling up glass jars with all kinds of festive things, so keep checking our blog post to see how we decorate with them.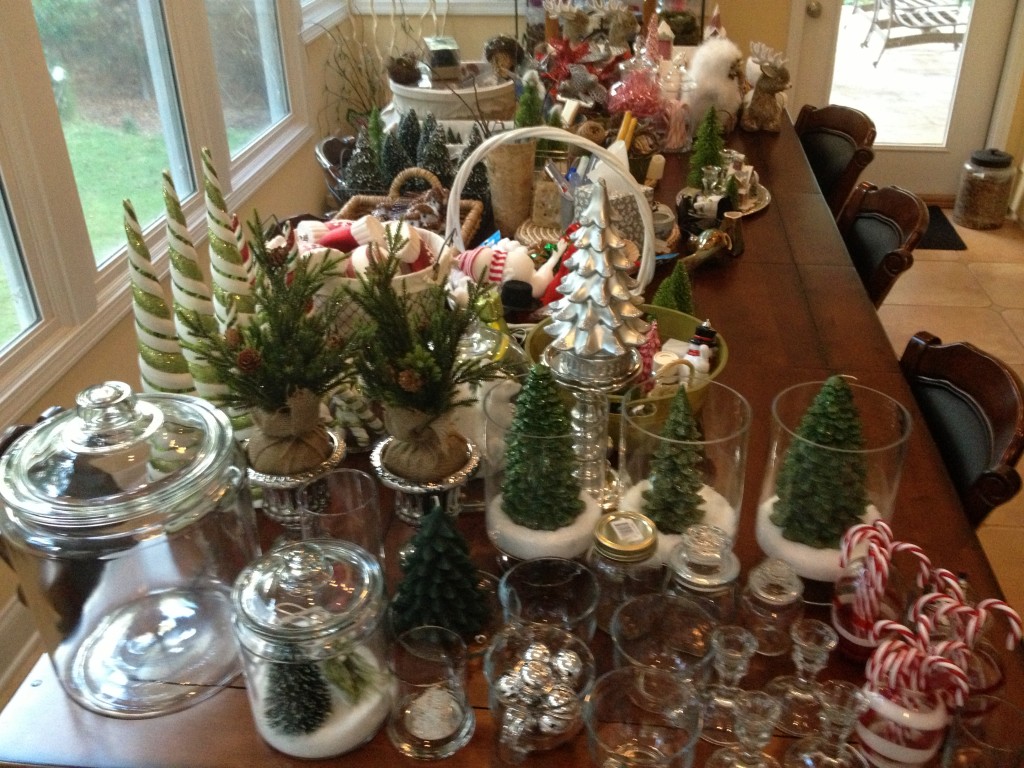 You may want to fill up your glass jars at home with fake snow and put a little Christmas tree in them and that is it! I will admit that we GO ALL OUT for Christmas, so it can look overwhelming, but remember that you can take bits and pieces of our ideas and make them your own.
We have some really cute ideas to share with you using candy canes….Coming Soon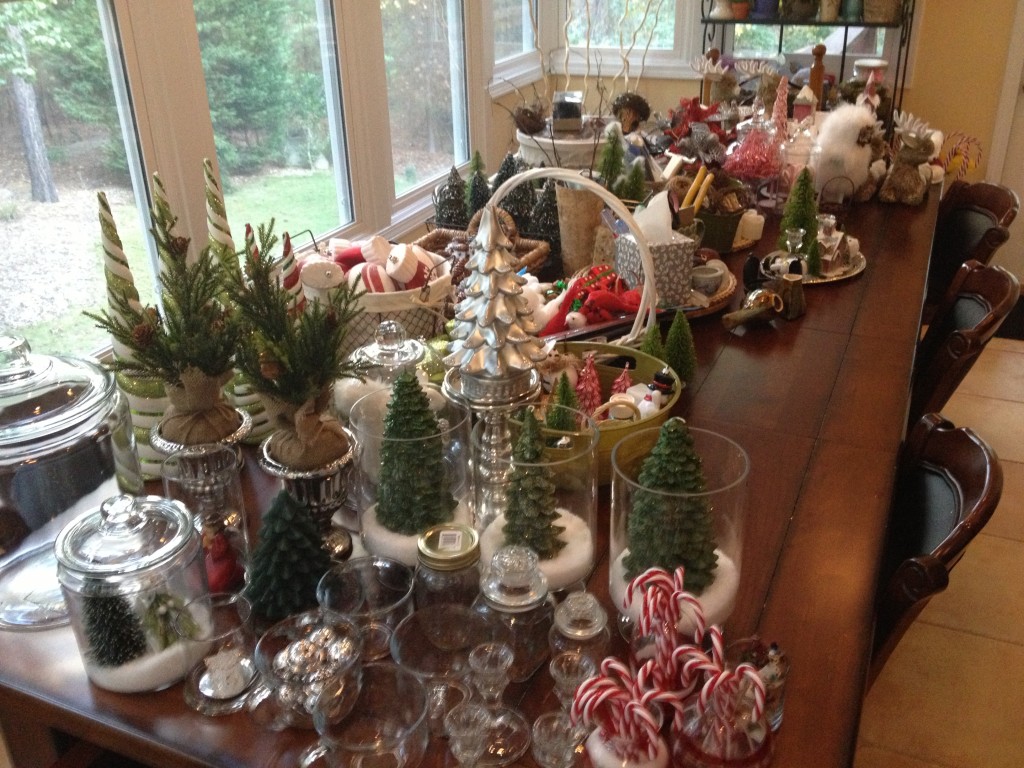 We will start sharing our Christmas ideas every week….Keep checking back with us!